*this post has been edited by Mr. Insomniac *
Mr. Insomniac was really excited about eating with X and his wife Y.
Off to David Burke, located in the Bellagio. I should have studied the menu beforehand, but I couldn't get pass the
incredibly annoying website
.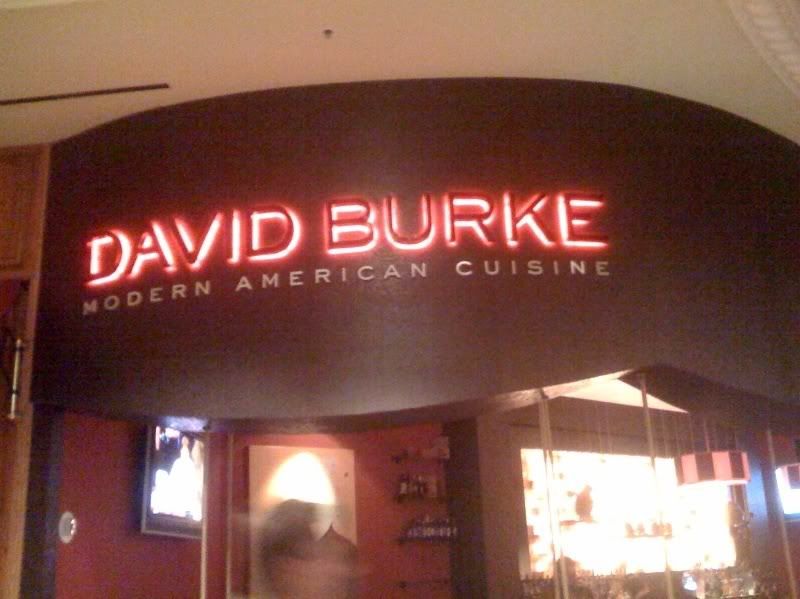 This place was loud. I had to literally shout and lean in close to talk to people. And red. Not a
good red
, but a
bad red
.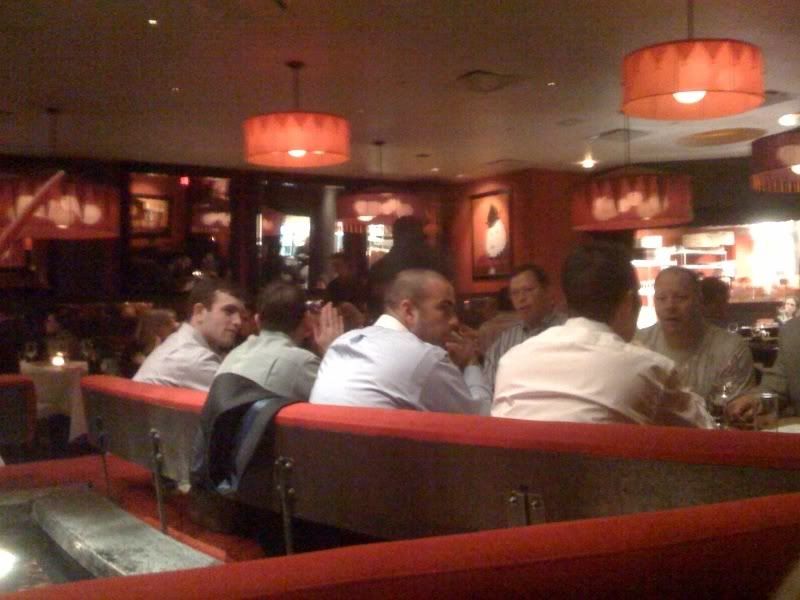 The centerpiece of the room is this sea anemone-like scuplture. Water falls on it. Which probably does nothing but add to the noise. Awesome.
We catch up on old times. X and Y live in a town of 12,000 people which recently got a Starbucks and Target. They live on 120 acres have 14 chickens and are planning on getting some llamas. They wanted alpacas, but they're worried that wolves might eat them. I think about the time I saw a squirrel stealing peanuts by opening up a sealed bag at a food stand. That's my wildlife story. Shifty squirrels.
[redacted by Mr. I]
Anyway, let's bring out the food.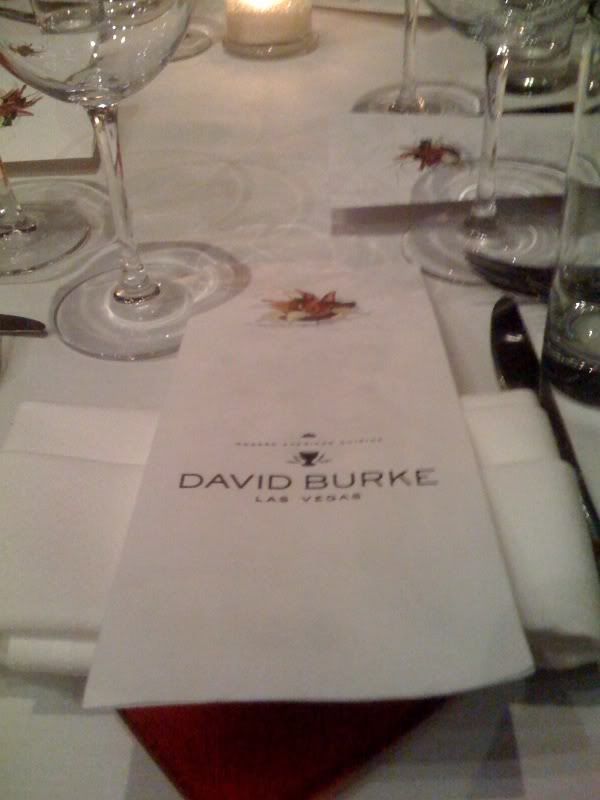 Bread with butter on a pink salt block. Was amused at the butter and how quickly folks were eating it up at the table, but the bread was dry and its dried up flakes ended up all over the table.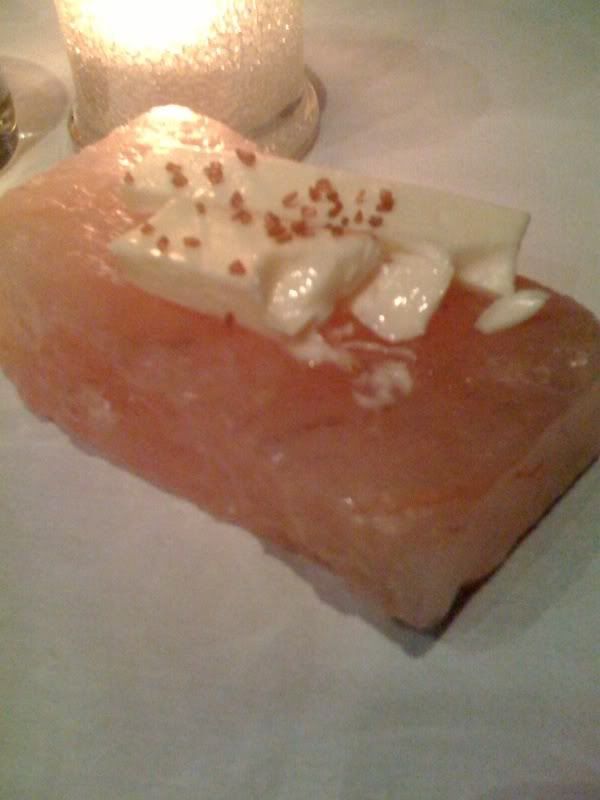 Amuse bouche. Fresh crab salad.

See this little thing in a spoon? Best thing I ate all night.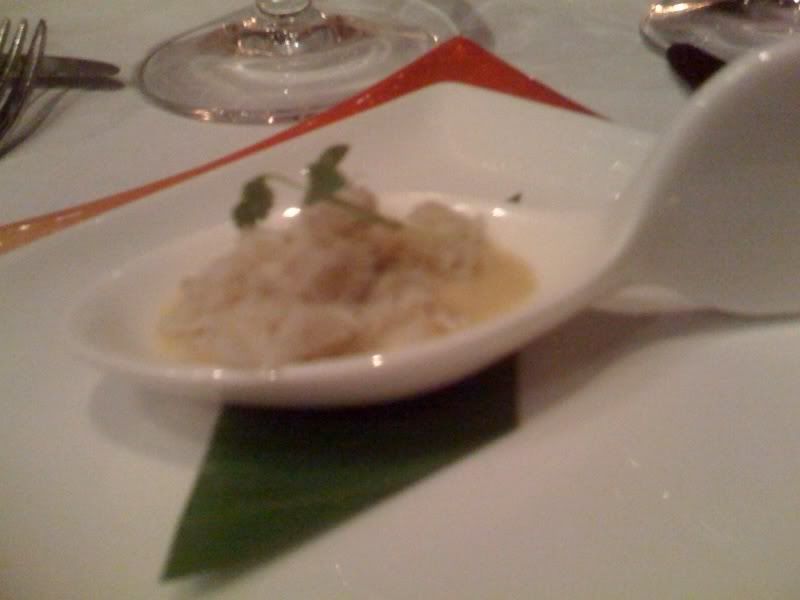 Moving on.
Appetizer. Lobster bisque.
This tasted like the chef had dropped one of those butter pink salt blocks into the pot. Salty as all get out.
Main Course
Mustard Crusted Ahi Tuna, bok choy, sticky rice, napa cabbage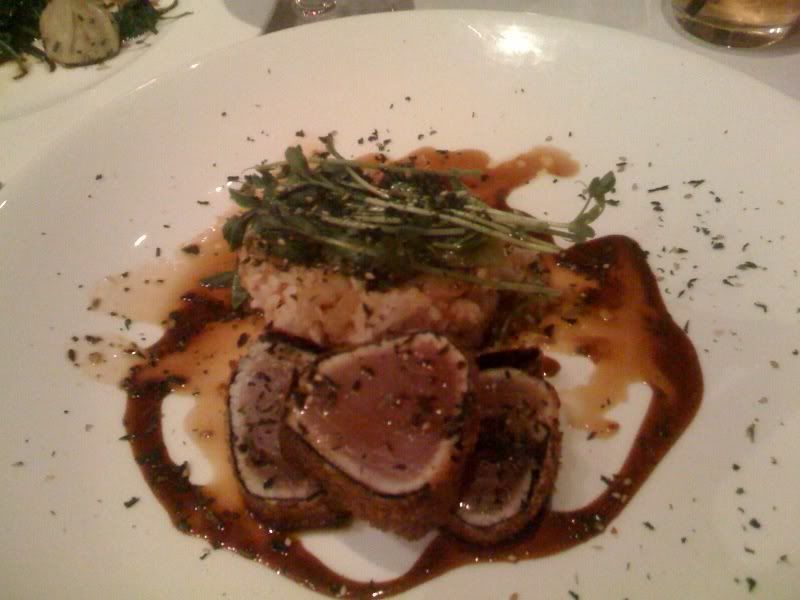 Slop on a plate. Presentation was god awful. Had dried parsley. Tasted forgettable. Totally ordered the wrong thing, apparently.
Mr. Insomniac really liked his dish though, as did the two other people that got it at the table. It was a roasted "red bank" chicken with potato puree, maple smoked bacon, wild mushroom madiera jus, and quail egg. Apparently Mr. Burke is known for putting eggs on everything. I tasted it, but didn't think it was anything special. Probably because of all my bitterness. lol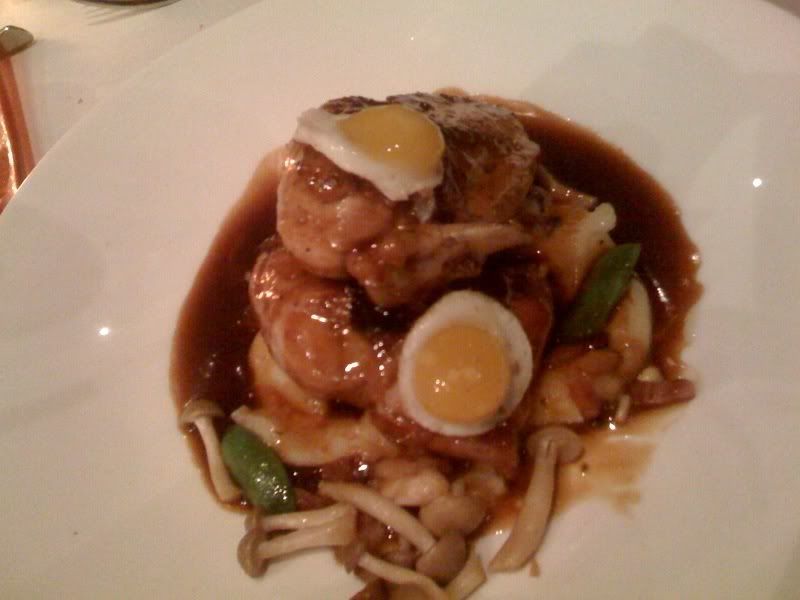 What? WHAT?! DID I SAY IT WAS LOUD IN THERE? It was.
The other entrees were a braised beef short rib with a corn and lobster risotto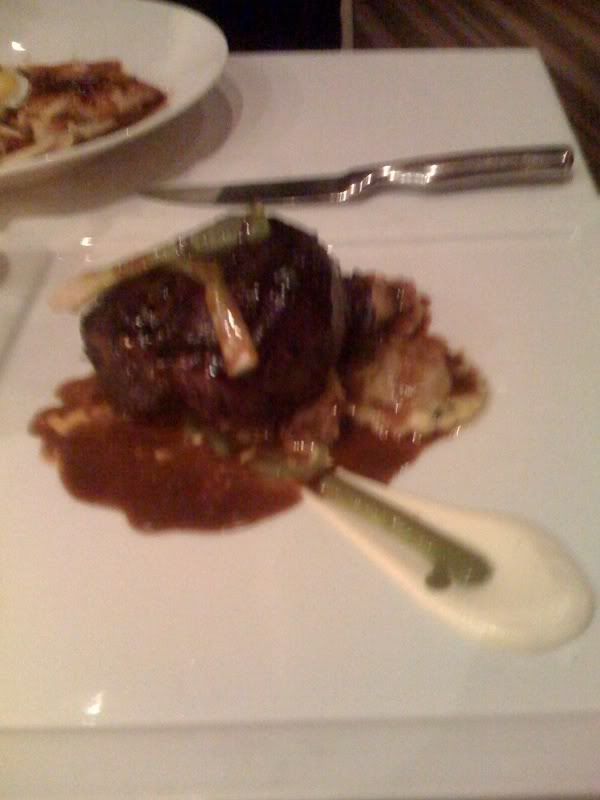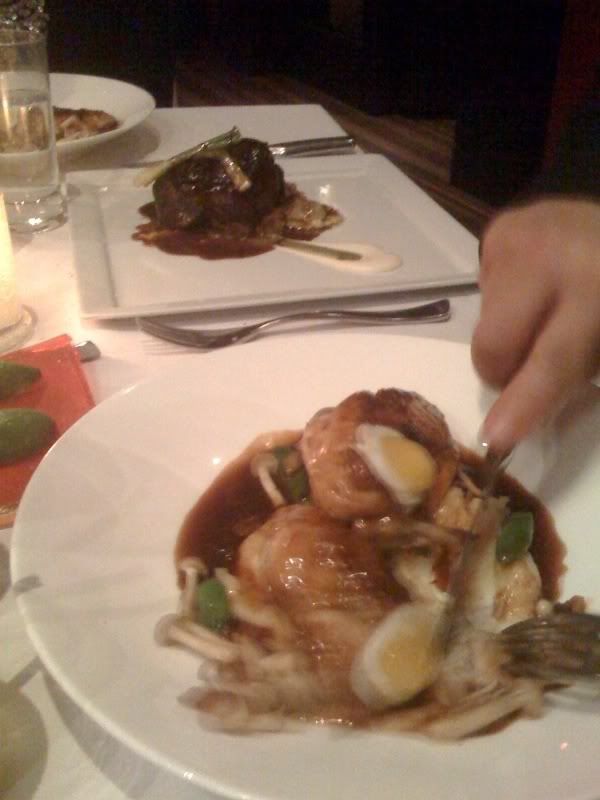 And some fish dish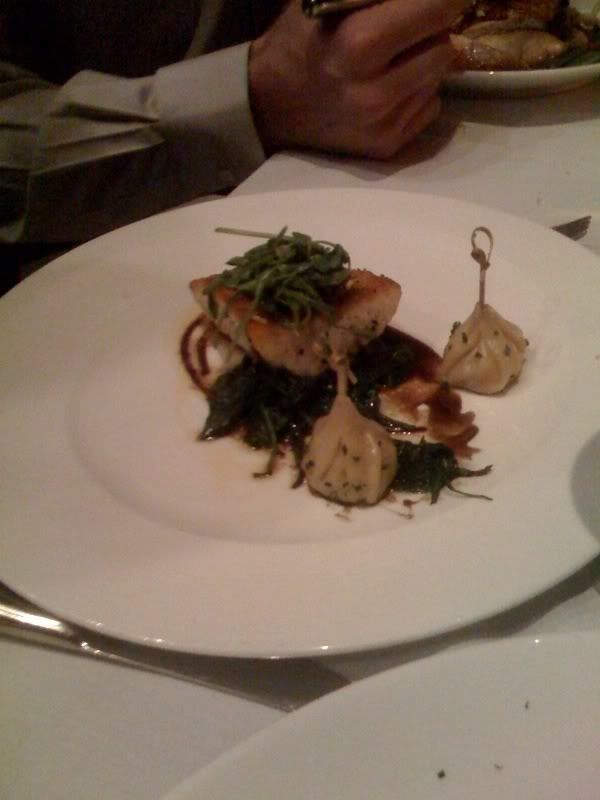 We spent the rest of the evening having an impromptu reunion at the bar with a bunch of former residents who magically showed up.