This post begins my never-ending quest to take decent photographs in an aquarium.
I arrived so full of hope and anticipation.
I left dejected, body and spirit broken.
What follows is the true accounting of events between 9am and 11:00am on Sunday, November 8th...
Let's get the details, first. I'm talking about the
Aquarium of the Pacific
, located in Long Beach along the edge of the harbor.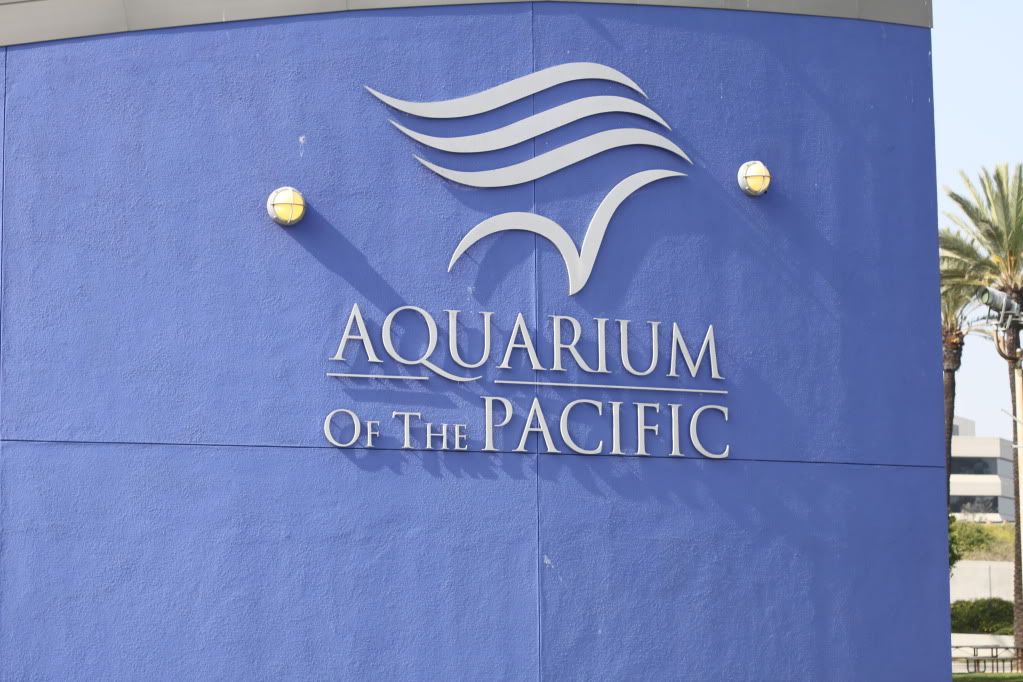 The Aquarium of the Pacific is one of the largest aquariums in the United States. Its more than 500 species fill 19 major habitats and 32 focus exhibits and take visitors on a journey throughout the Pacific Ocean's three regions: Southern California/Baja, the Tropical Pacific, and the Northern Pacific. They have a movie theater where they show animated films, a
cafe
that offers sustainable seafood, and even offer cruises of the harbor and marine life.
The aquarium is open every day of the year except Christmas from 9-6pm and ticket prices are $23.95 for adults, $11.95 children (3-11), and $20.95 for seniors.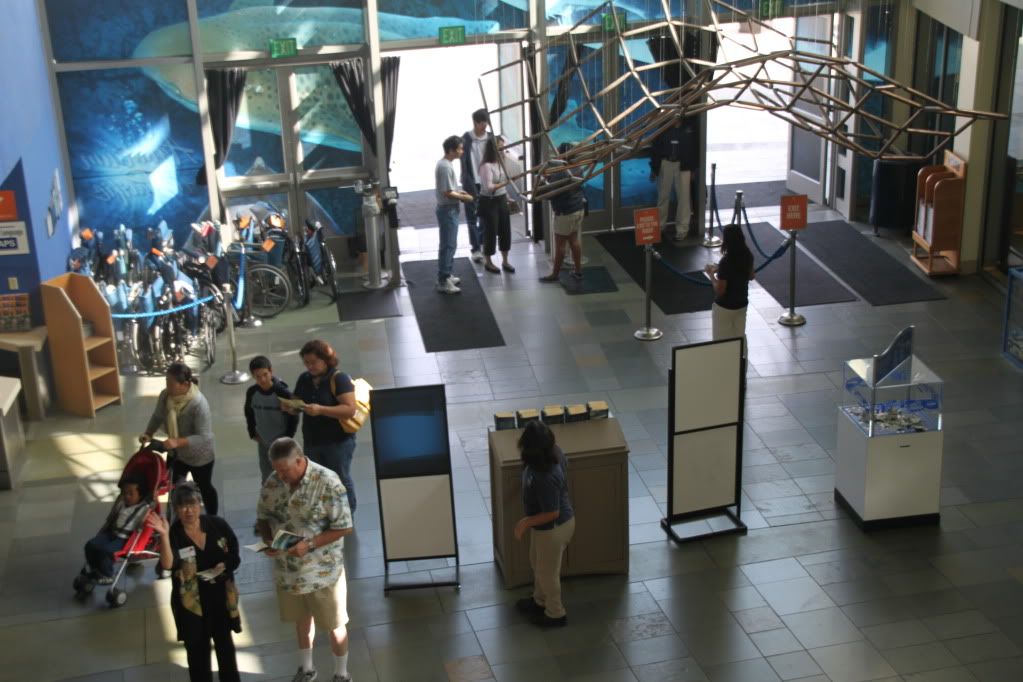 I suppose my first mistake was thinking I could do this place in two hours. I had to leave Long Beach at 11am so I could attend an awesome food event in Studio City. I was just going to power through taking pictures like a madwoman. No signage reading. No calm contemplation in the face of the blue deep. No learning. Just pictures.
Actually, my real first mistake was probably waking up at 5am after a few hours of sleep to take Mr. Insomniac to the Long Beach airport and having several cups of strongly caffeinated green tea with my dad.
But anyways, I digress, and I haven't even shown a damn picture of a fish.
Because I had to leave early, and because I was desperately trying to avoid the calvary of strollers and screaming youngsters and well-meaning parents feeding their kids wrong information that descend like locusts, I showed up at 8:50 and was the first person through the doors.
Since the Aquarium is unlikely to have "adults only" days, I *highly* recommend showing up early if you go on a weekend. You can have a whole gallery to yourself for like 10 minutes. lol.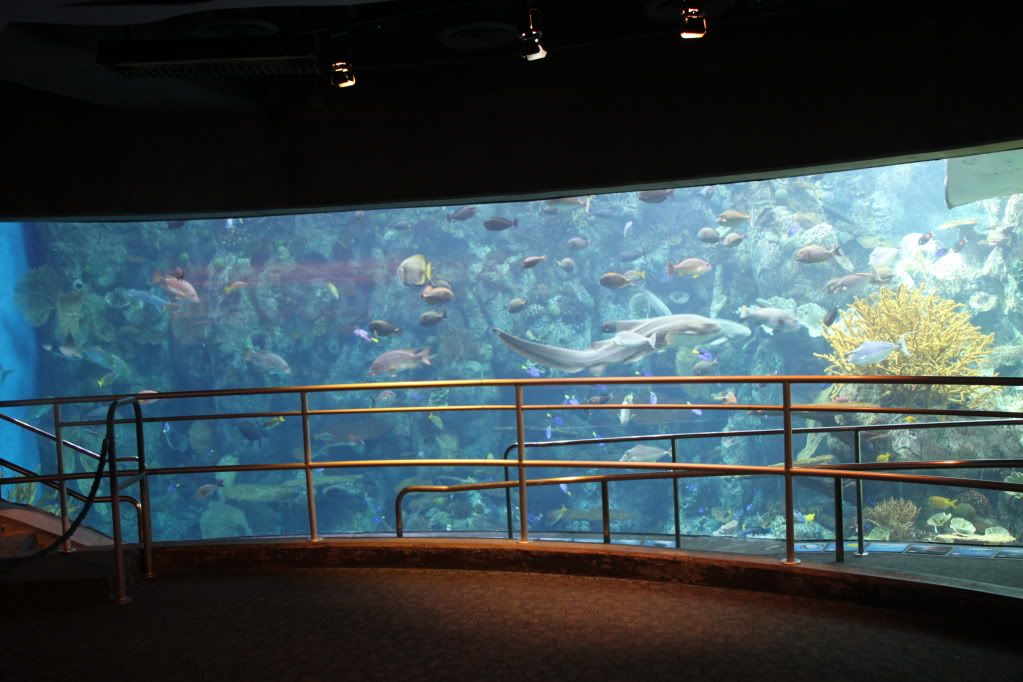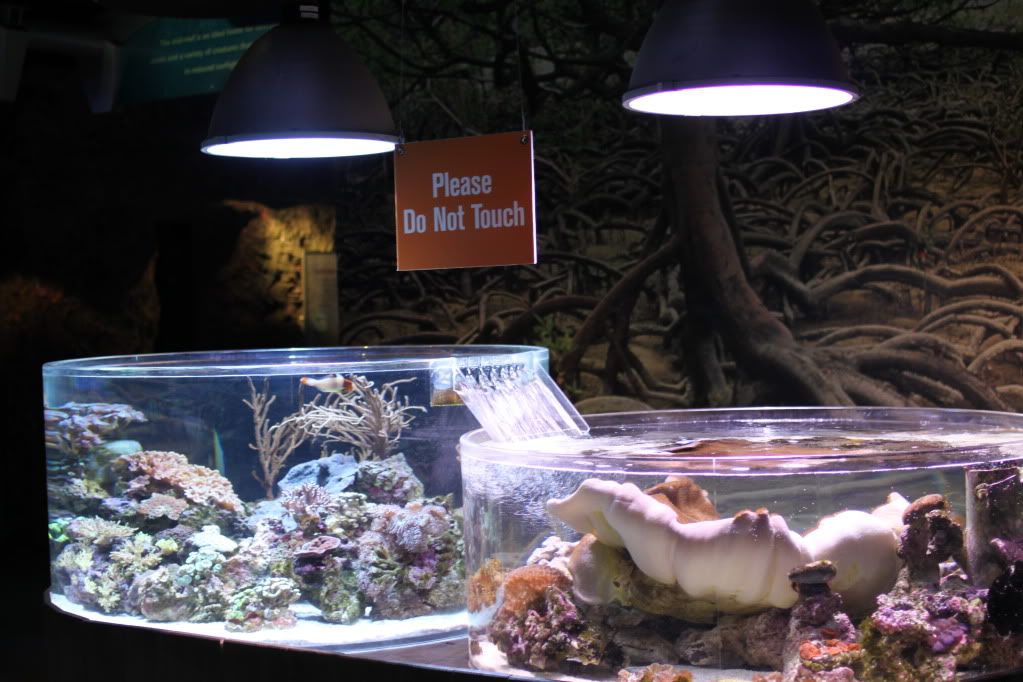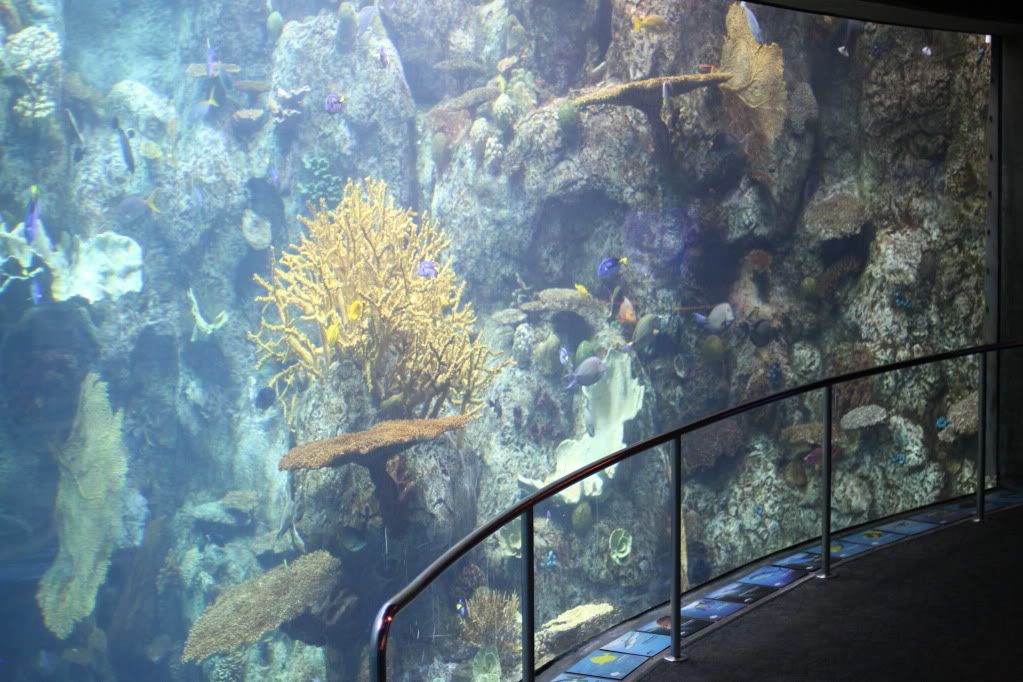 I made a beeline for the sea lion exhibit.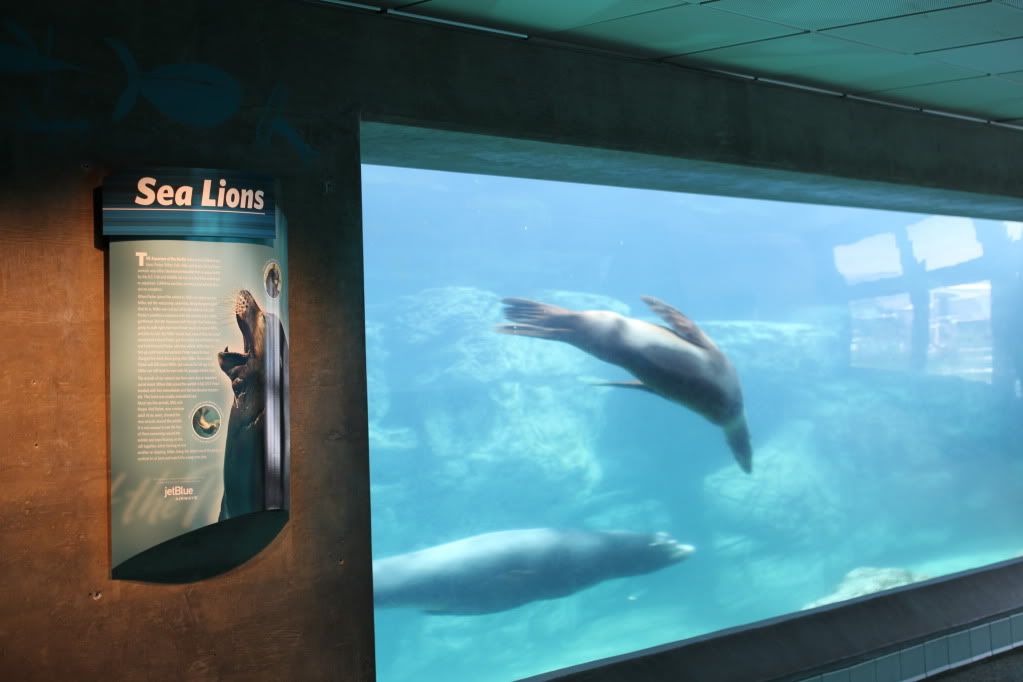 It was really amazing. I was in the area alone until I was joined by a single woman. For some reason the sea lions were really active and were incredibly interested in us watching them. They pressed their bodies against the glass, tried to eat our hands, looked at us with those adorable eyes, and followed us as we moved around the exhibit. I was completely enthralled. I love having these sorts of transformative experiences in museum settings.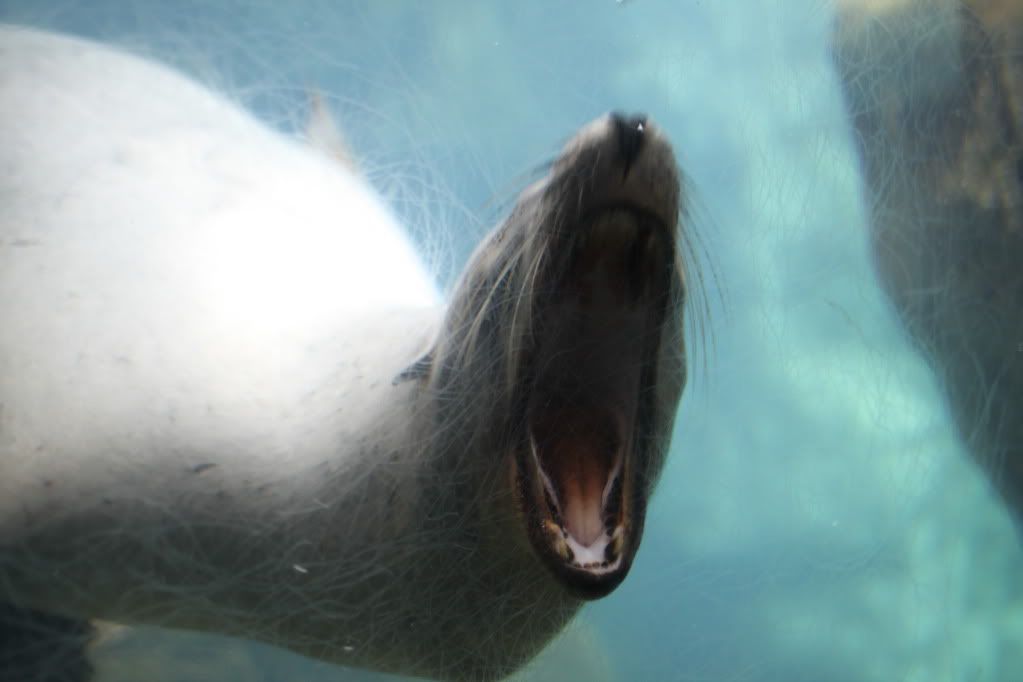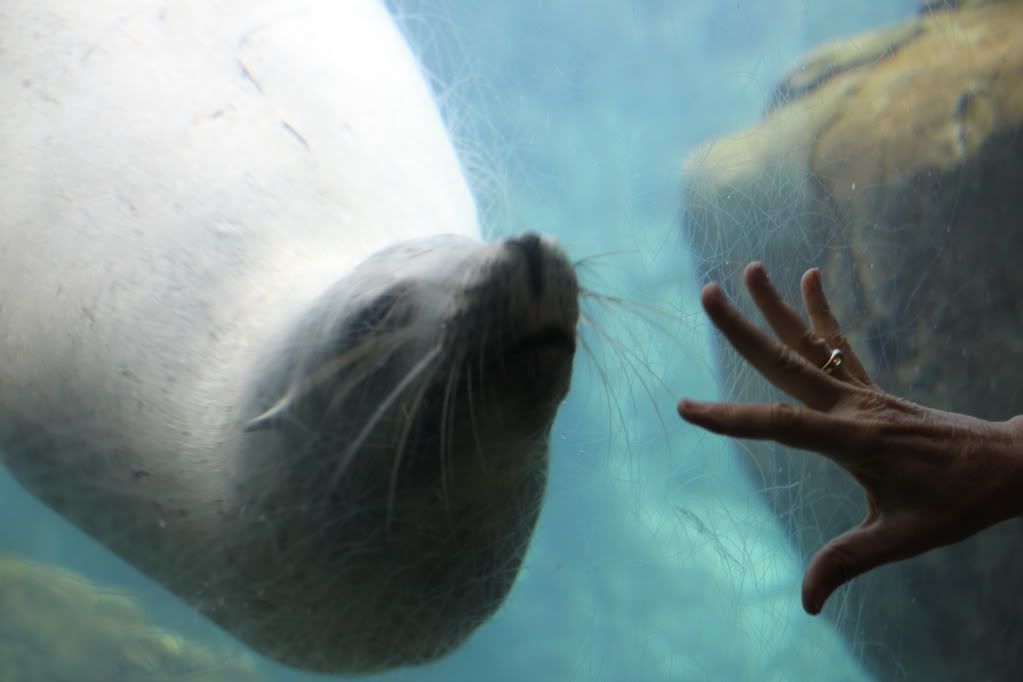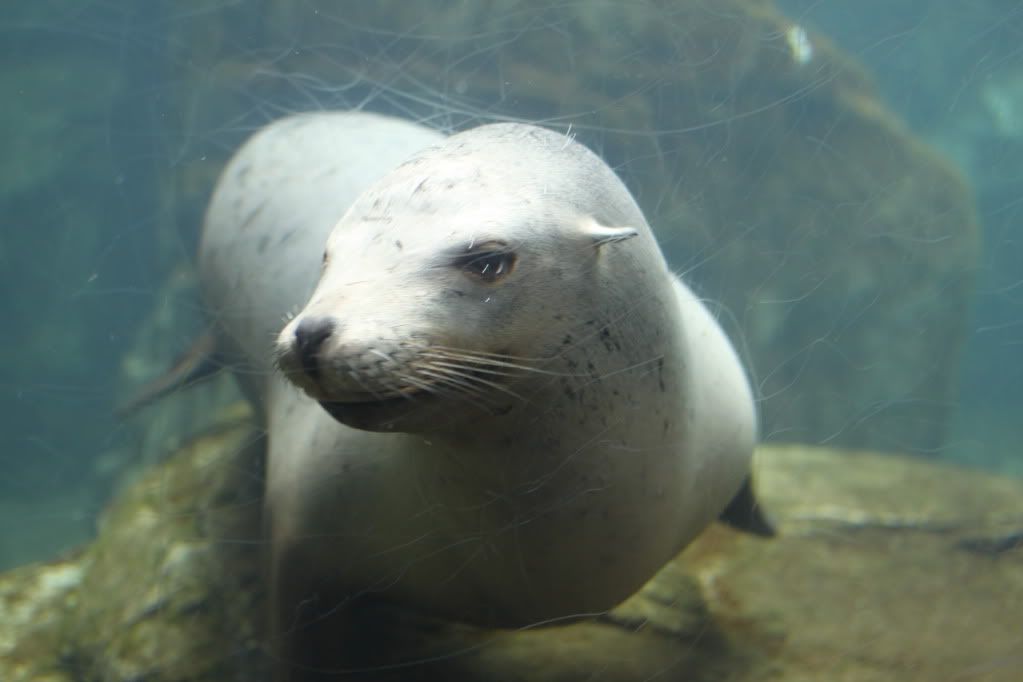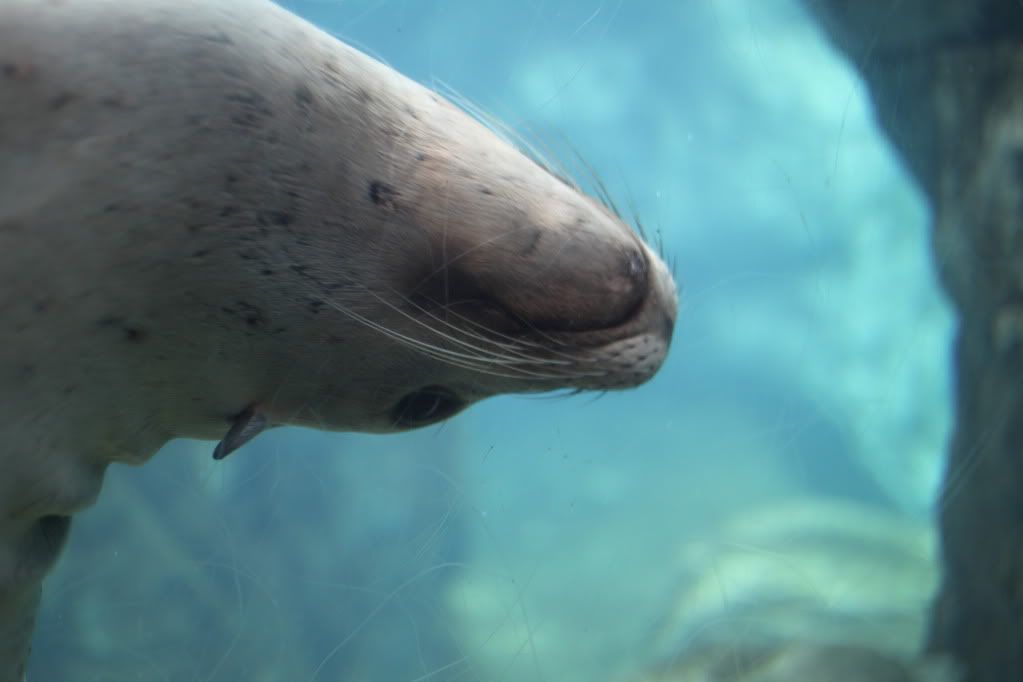 I'll have to hold on to the memories though, as my pictures sure as hell didn't do the experience any justice.
I was incredibly frustrated with how the fish kept moving. What is their deal?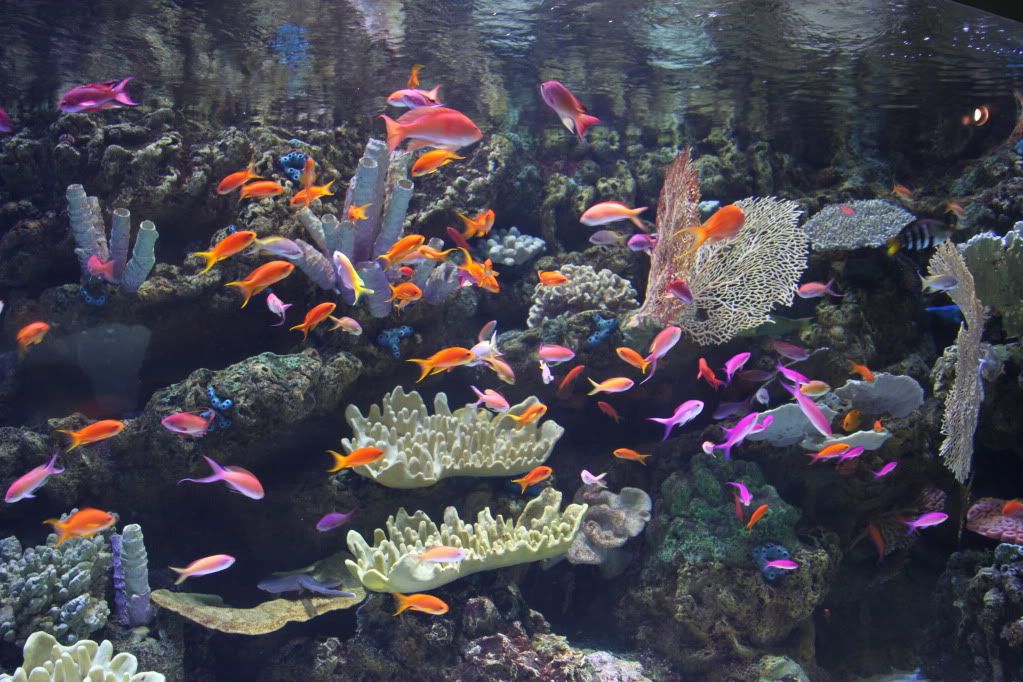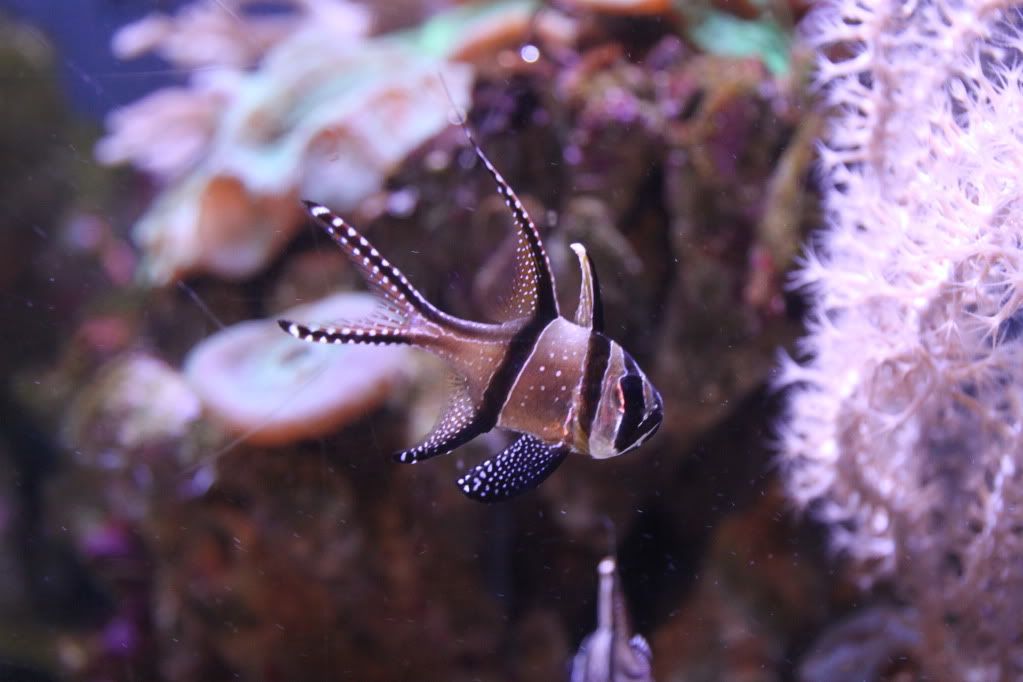 If anyone wants to offer me photography tips - I was shooting with a 35mm 2.0 lens and a 50mm 1.4 lens and a zoom lens.
It wouldn't be an aquarium post without the obligatory clownfish.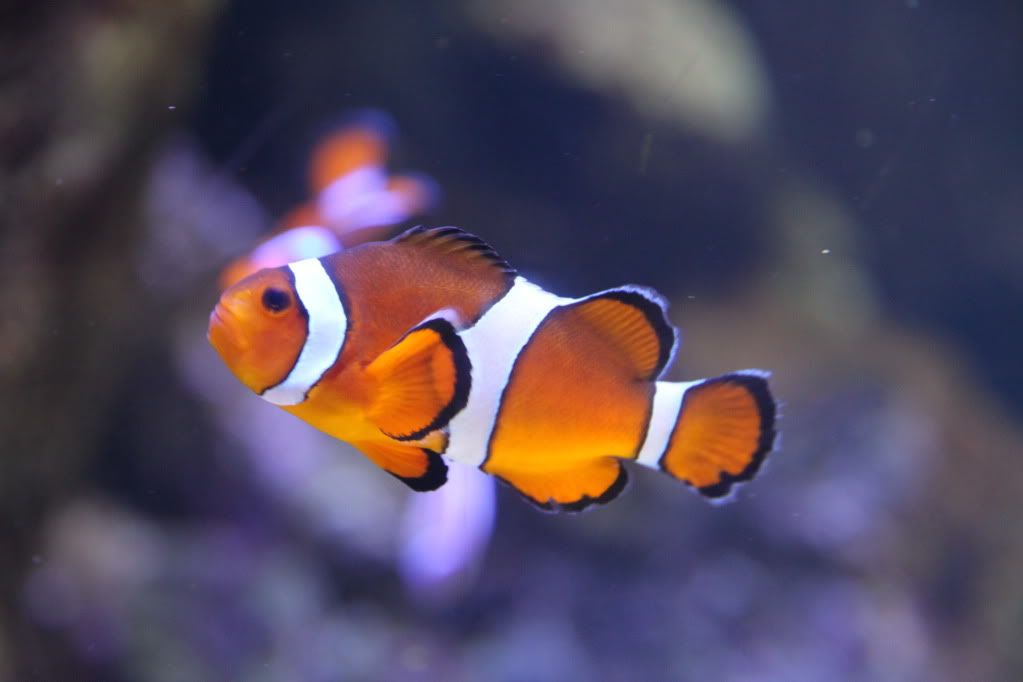 Lots of Nemos.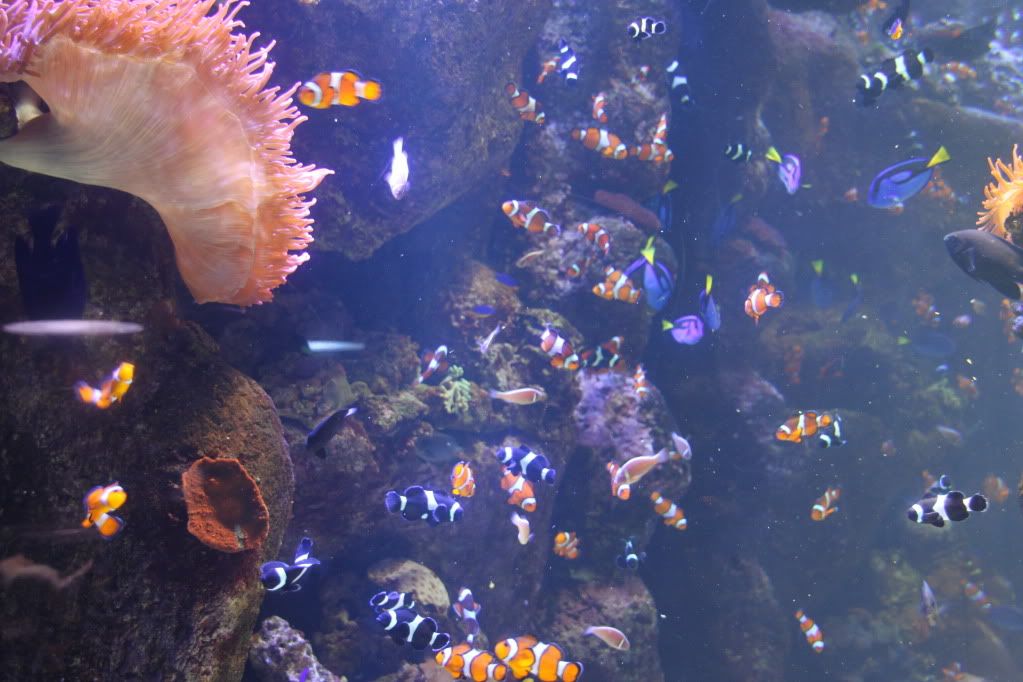 I love creatures that know how to stay still and aren't behind reflective glass.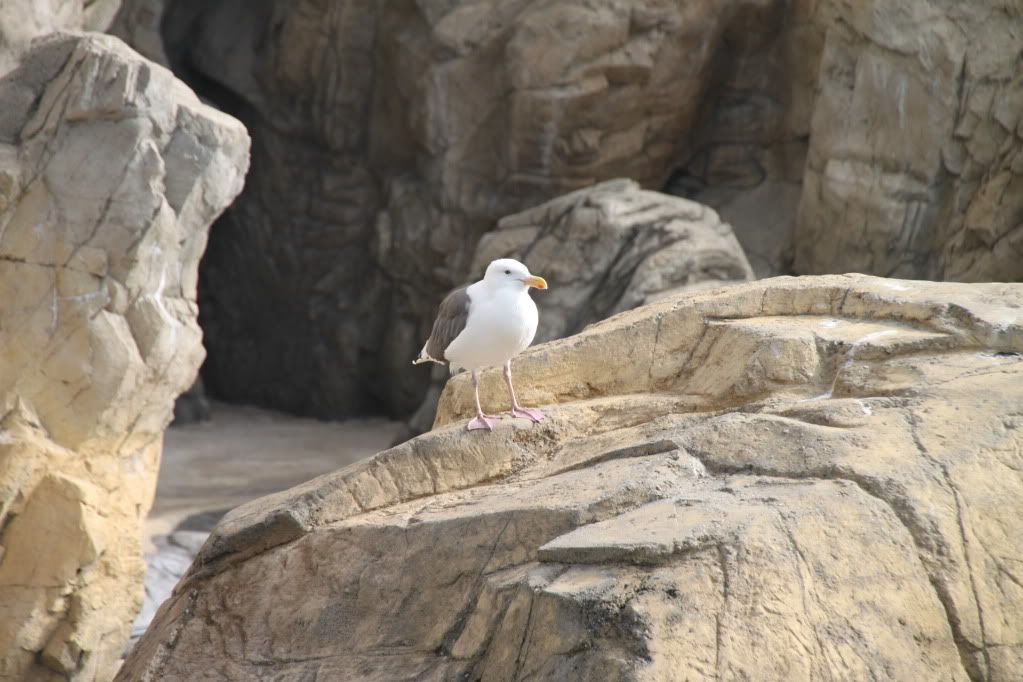 Things you can touch. Don't stick your finger in the hole though, or you'll die.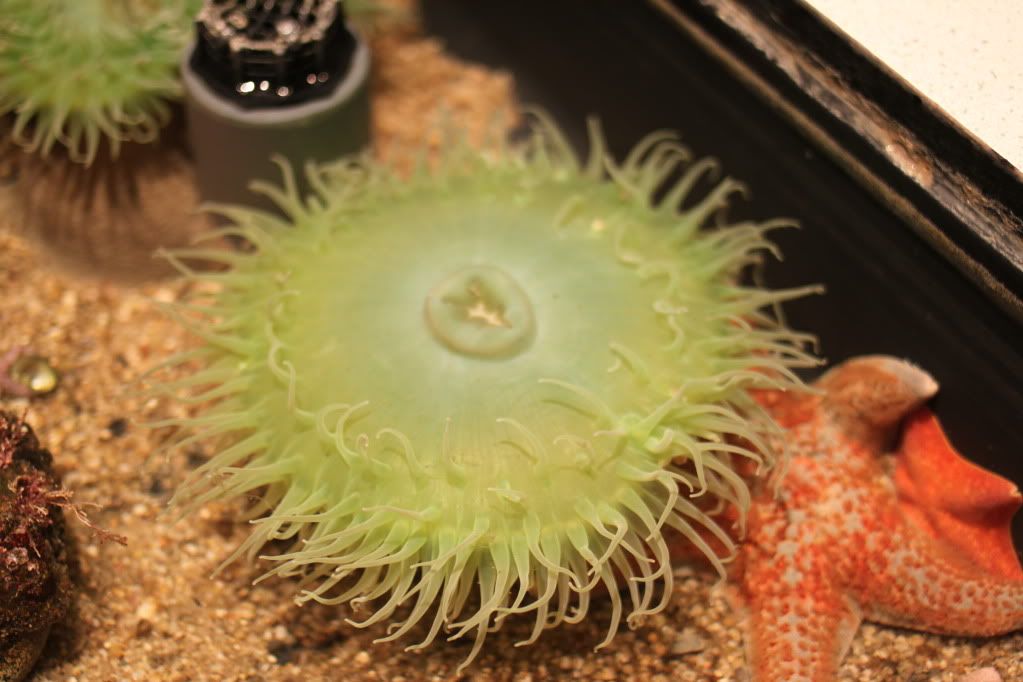 I touched the crap out of this stingray.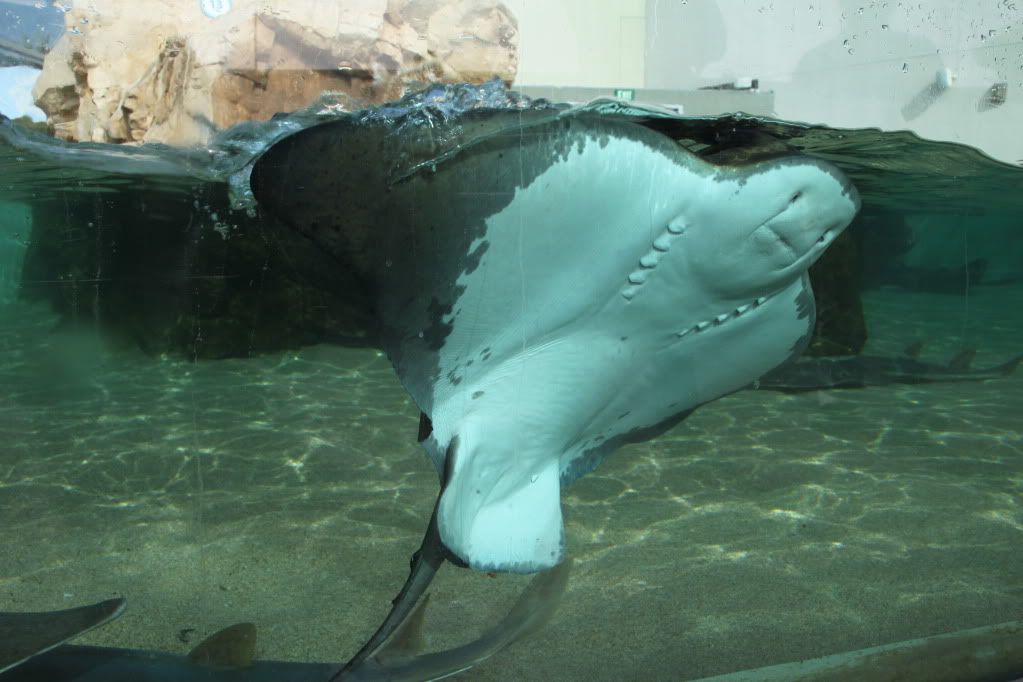 Best sign ever. That scratching hand looks like it's doing some real damage.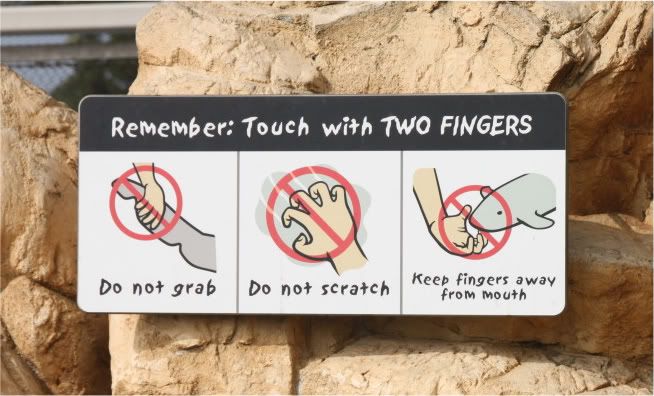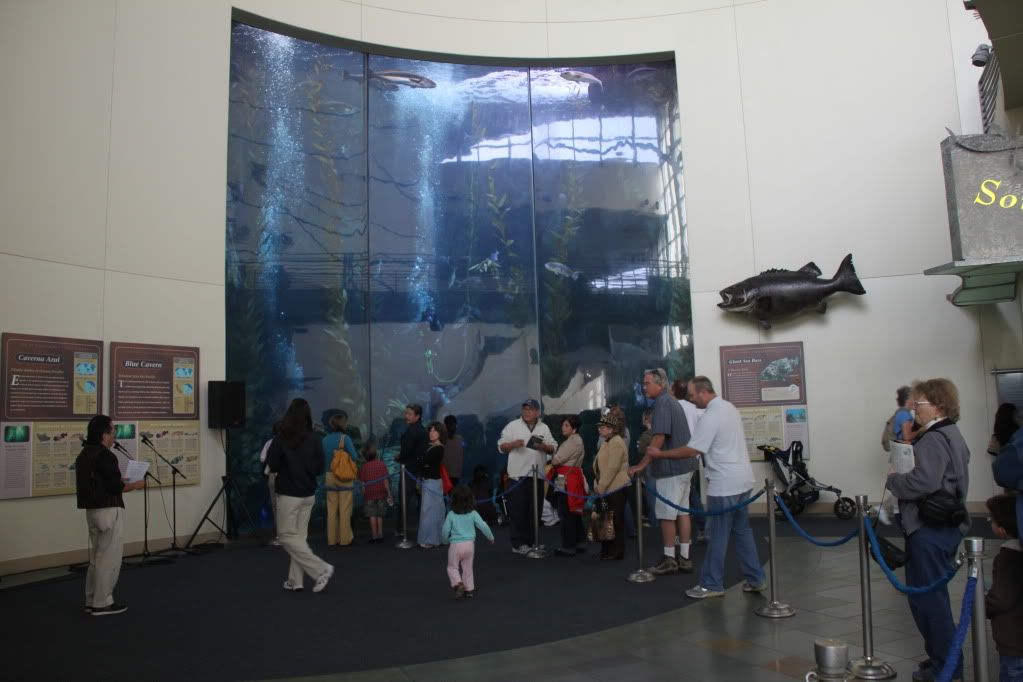 I think my best pictures were of the jellyfish. Though meeting one in the wild will have you begging for a group golden shower, behind glass these creatures are a thing of beauty. Slowly drifting along, their tentacles undulate in the water and their arms look like see-through gossamer.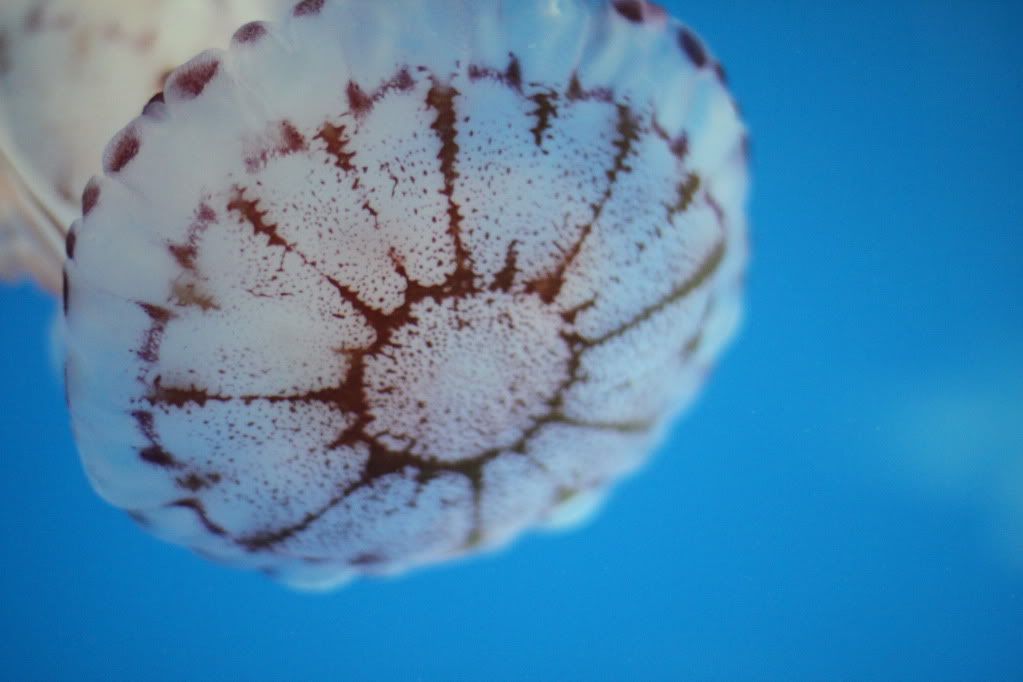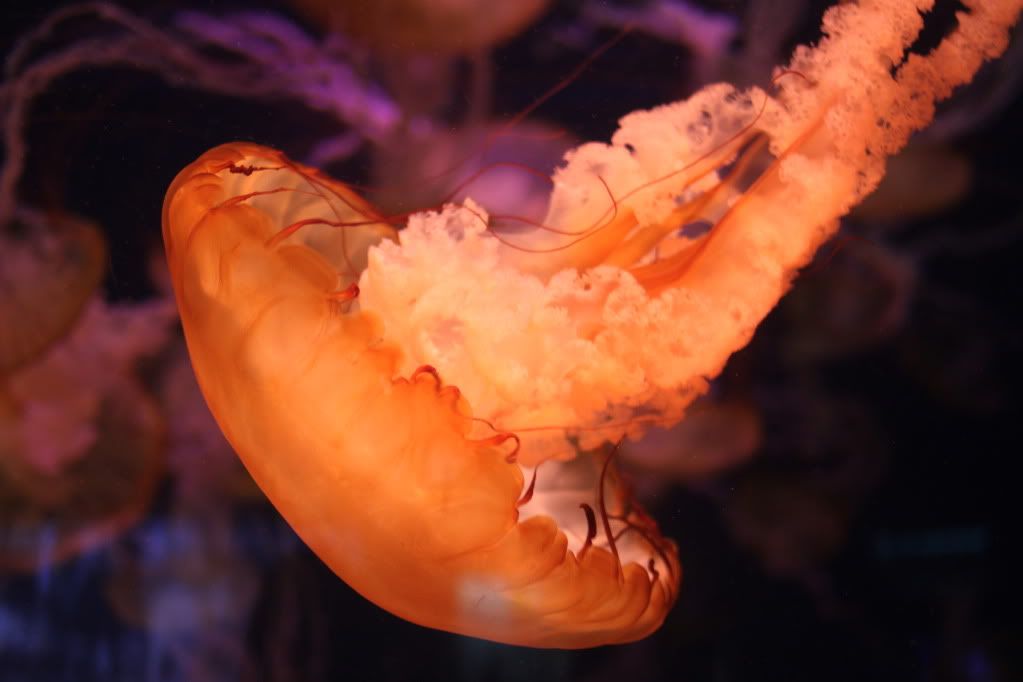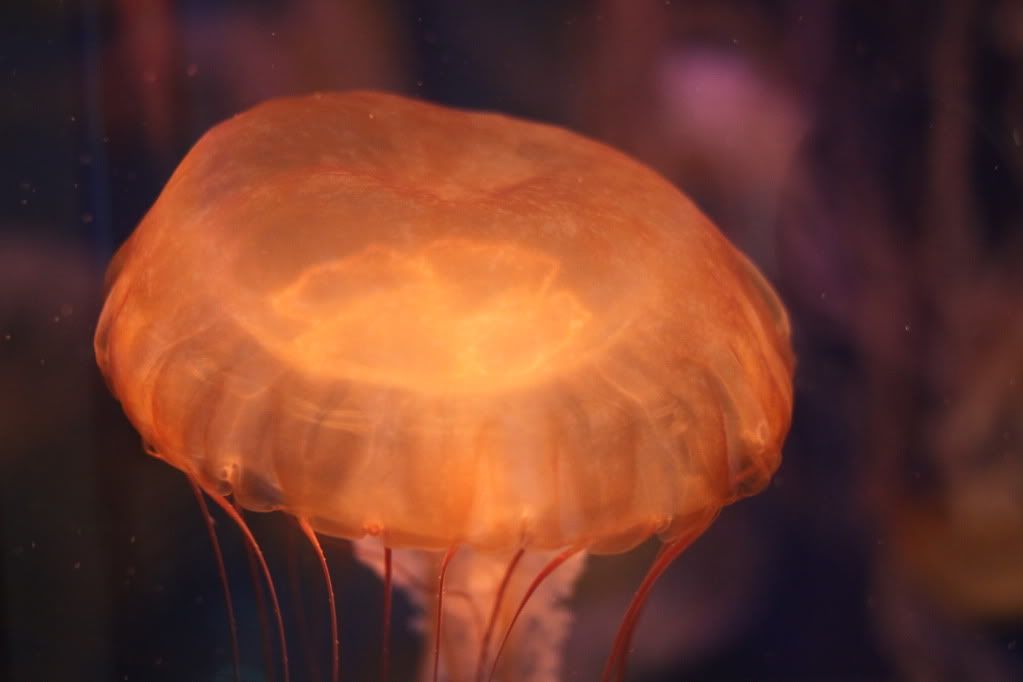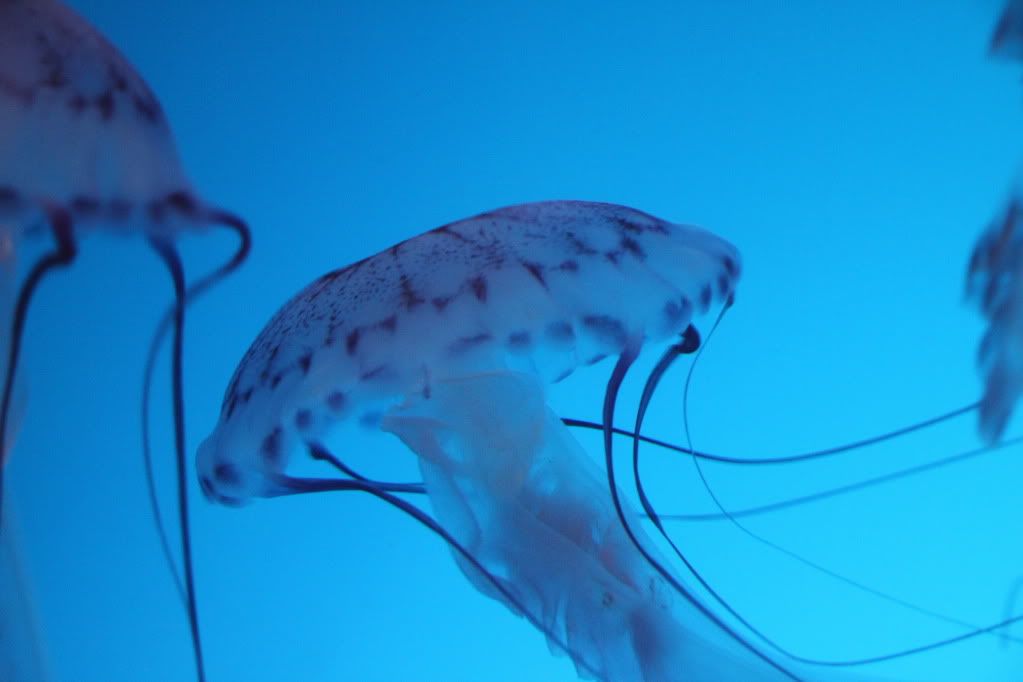 I was also able to capture the colors fairly accurately, unlike all the other pictures I took.
For some reason, there was a Chinese dragon parade in the lobby. I went with it.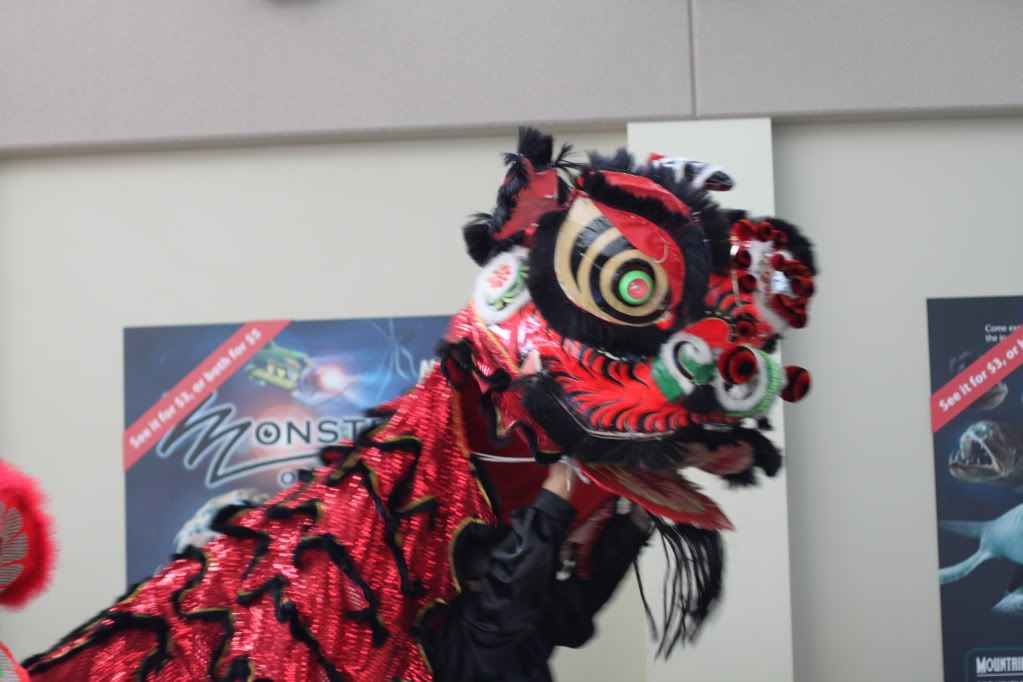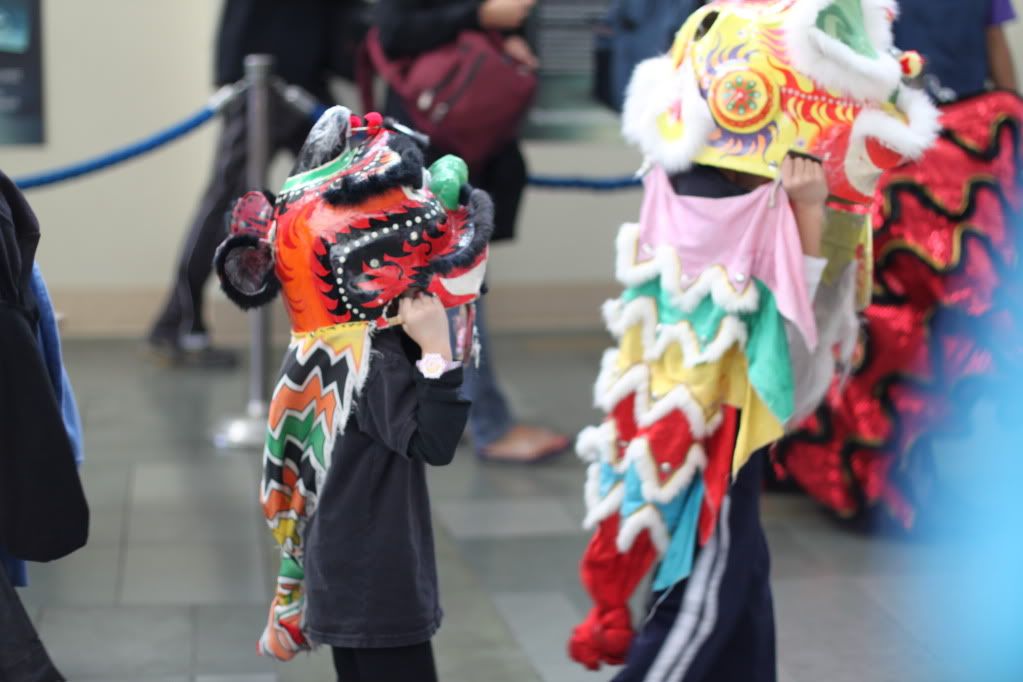 I went back to the sea lion exhibit before I left to see if my buddy was still around. Sure enough it was crowded and he had fled.
Why is that parent walking his child along the edge of the exhibit?
Since this experience didn't go as planned and I didn't get a real chance to explore the museum in detail, I plan to go back. I think I'm going to do one of those nerdy behind the scenes tours. It made sense for me to get a membership ($50) and I got one free ticket for Mr. Insom with my membership packet. :)
Stay tuned for more underwater frustration!