I love summer in Los Angeles... so many opportunities to hear music outdoors. You have the Hollywood Bowl, the Greek Theater, the Ford Amphitheater if you feel like paying for music, and then you have all sorts of FREE venues where you can enjoy listening under the stars without the dent in your checking account.
My introduction to
Grand Performances
came under the umbrella of the LA Ring Festival (yes, more Wagner!) To celebrate the LA Opera production of the Ring Cycle, there were dozens of events sponsored by cultural institutions and groups around the city as part of the LA Ring Festival. You could listen to the principal singers discuss the
challenges of singing Wagner
at the Hammer Museum,
ponder the ethics
of doing performing Wagner in a multicultural community like Los Angeles, watch the "
Light of the Valkyries
" planetarium show at the Griffith Observatory, or
check out an exhibit
at LACMA that explored the myths behind Der Ring.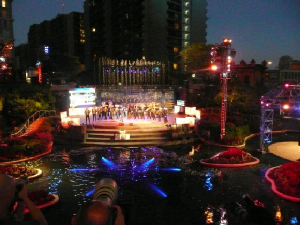 I decided to attend a performance of Gangsta Wagner by the
daKah Hip Hop Orchestra

- a fusion of hip hop and motifs from the Ring Cycle at Grand Performances. I had never heard of Grand Performances, but it is a concert series located at California Plaza in the heart of downtown Los Angeles that "presents free performing arts that reflect the best of global culture and inspire community among the diverse peoples of Los Angeles." Sounds good, no?
Here's what I've learned after going to one concert:
Show up early. This is probably an obvious one, but this place fills up quickly. We got there 10 minutes beforehand, I wound up sitting on a damn planter for the entire evening.
If you get there early, there are lots of different seating options - a sort of amphitheater set up, plastic chairs, or there are always planters.





You can bring food. The food shops at CA Plaza stay open during the concert, but it looked like most people brought there own stuff.
You can bring booze. This probably should have been number one.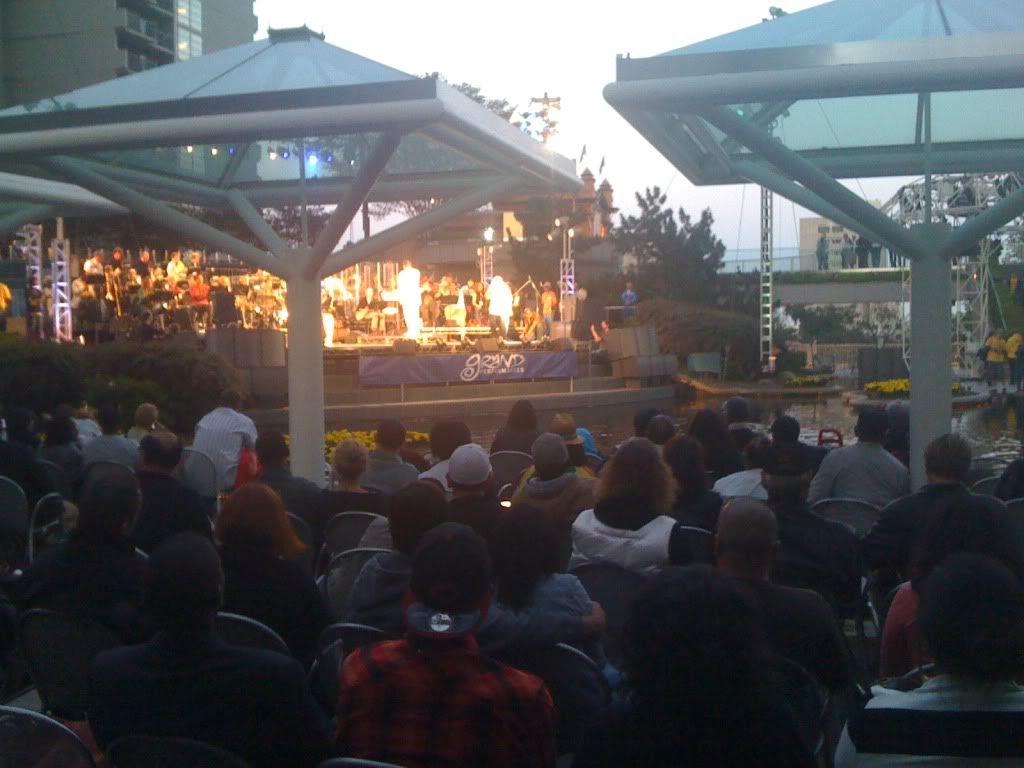 So the concert I saw featured Double G (aka Geoff Gallegos, co-founder/conductor/composer) and
daKah Hip Hop Orchestra
DaKah - was great... the group features youngish musicians of a variety of backgrounds with one main interest - a love of classical and a love of swagger. lol
Gangsta Wagner
And not to disappoint the hip hop heads in attendance, DaKah played a nice selection of more contemporary music. To commemorate the passing of Guru, they played a medley of Gang Star.
I was feeling it. The crowd was feeling it. At various points the fountain behind the performers would shoot out bursts of water which created a really nice effect.
One of my favorite things about this performance was the diversity of the audience goers. Different ages, different races, different interests, families, seniors out on the town, hipsters... it was quite beautiful.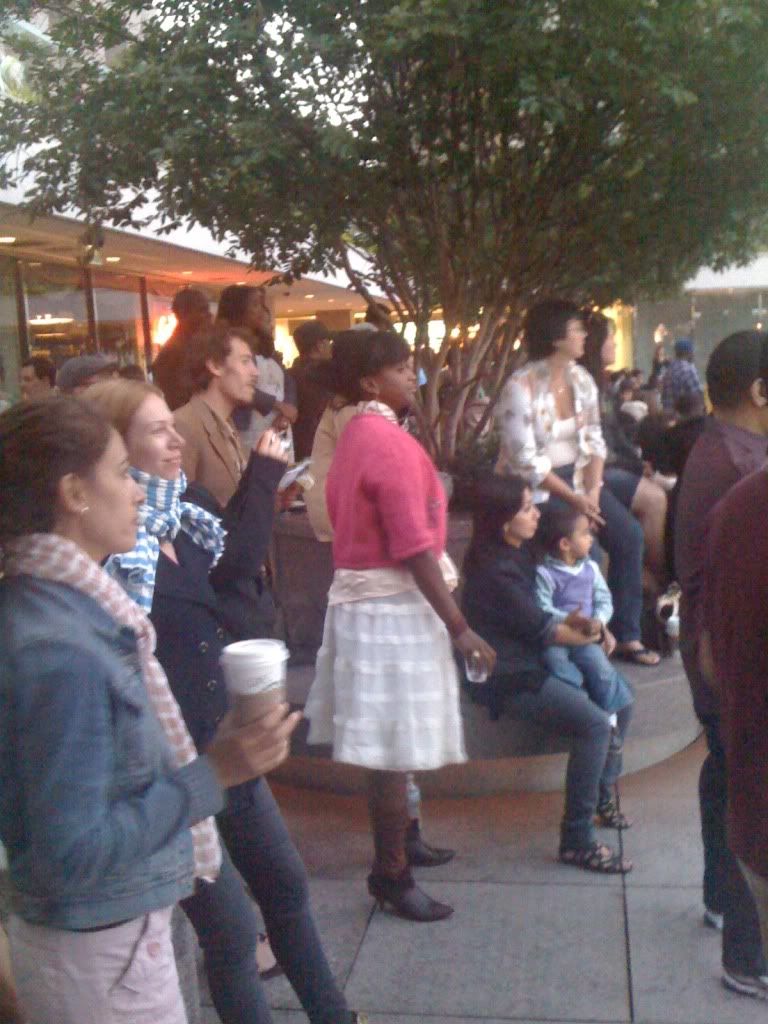 Every once in a while I get that "only in LA" tingle. I got it that night.
I saw Double G at Die Walkure (the second opera in the Ring Cycle) at the Dorothy Chandler the following week and I was able to tell him in person how much I enjoyed the performance. It was cute - he was with his wife and some other people and they were all, "oh - look at that! How nice!" after I left. I probably was the only person in the Founders Circle that recognized him. lol
I totally plan on seeing either the
Lula Washington Dance Theater
this weekend or
Pacha Massive and Non Stop Bhangra
. There will even be a 7:30pm Bhangra dance lesson before the show. Aaaaalll riiiiight! Plenty of opportunity to make use of the dance floor they provide. lol