Yesterday, I did my civic duty and spent the day at a courthouse in Los Angeles as a prospective juror. I got a chance to get caught up on some reading (
Queen of Dreams
by Chitra Divakaruni - not as good as some of her other work, like the short story collection
Arranged Marriage
, but it was better than the December 2007 issue of Time magazine they had laying on the side tables in the jury room). I was also able to entertain myself with my iphone by reliving my concert experience.
However, the best part of my day was when I got out of the air conditioned building and headed off (on a bus, no less) to the Central Market which is a farmer's market slash food court slash drug store.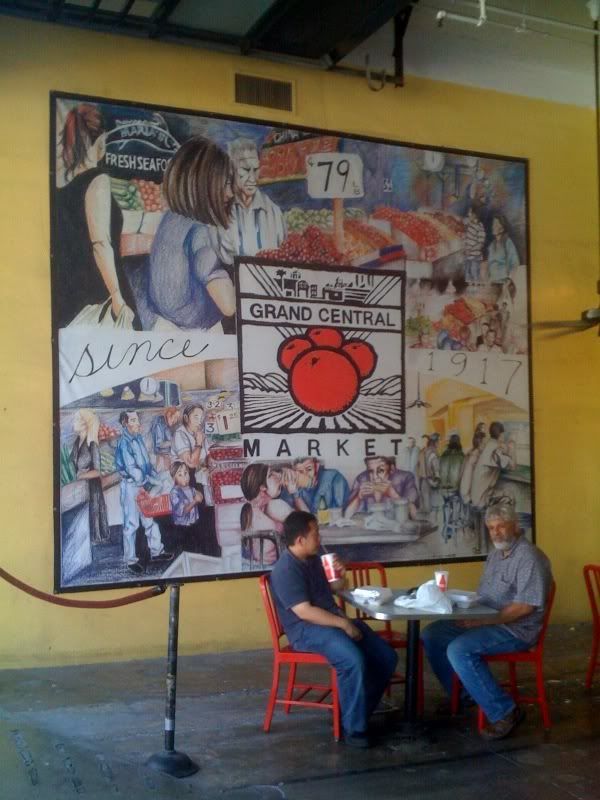 I like the Central Market as it doesn't have that stereotypical LA vibe. People will tell you that the Central Market is "authentic" - which typically means poor ambiance, good cheap food, and lots of people of color. Bring it on, I say. Some people come for the shopping...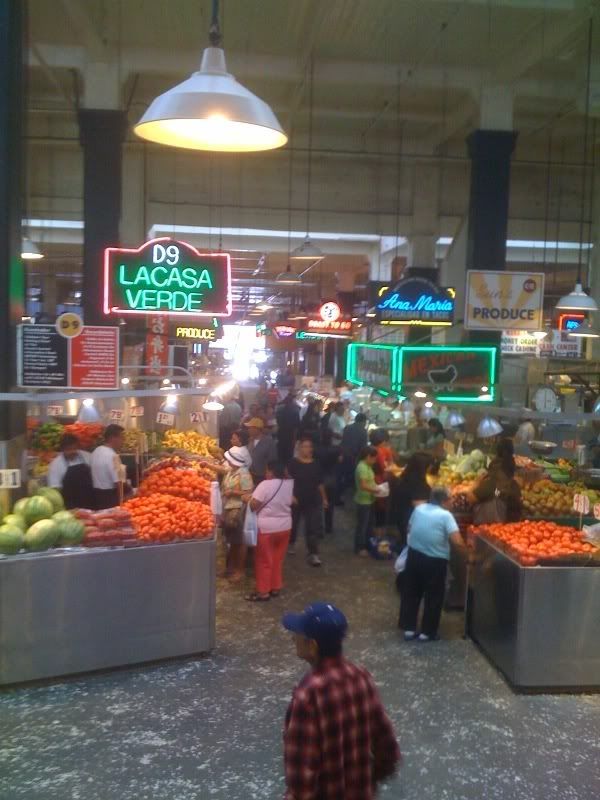 Like if you want chilies, this is the place to be.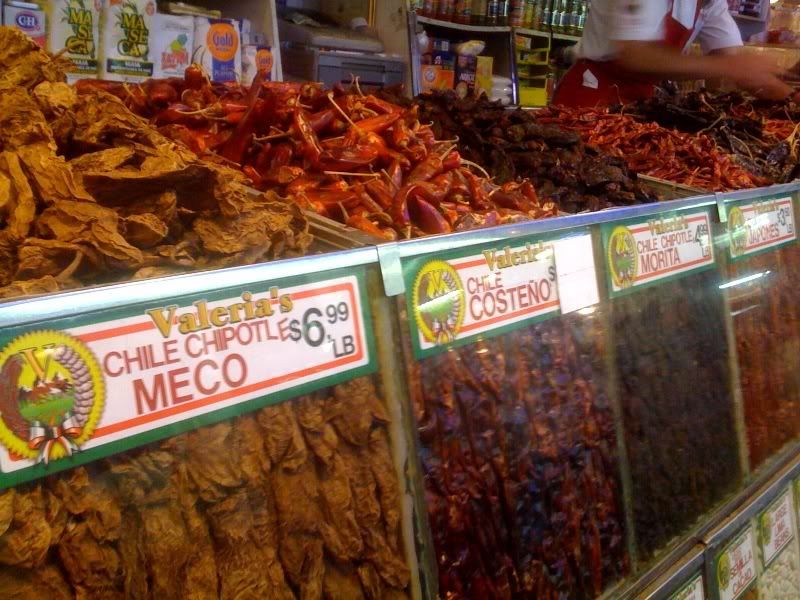 Others like me, come for the eating. Lunch time fills up quickly as people from nearby buildings file in.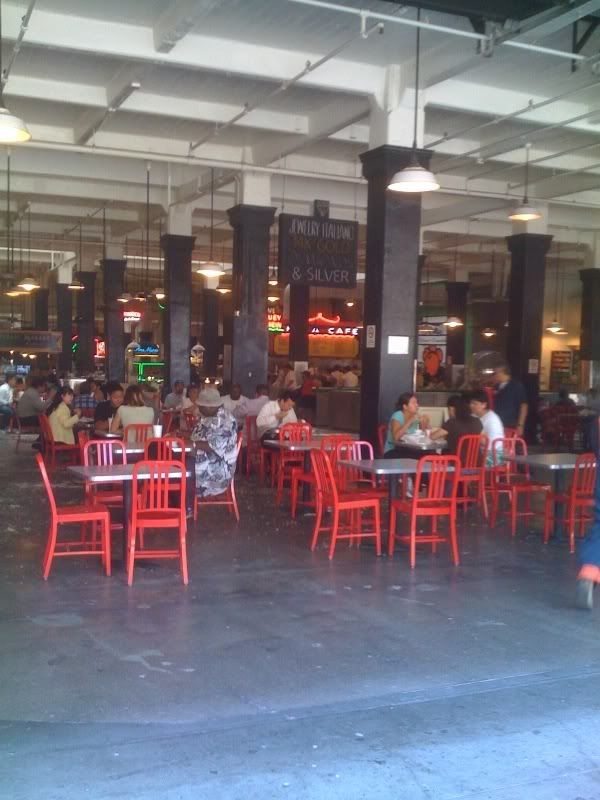 Most of the food here is Mexican, but there are some other stands selling Chinese and Korean food. There a wide assortment of agua frescas - horchata, jamaica, fresa, sandia, etc. A perfect accompaniment for a hot summer afternoon. I got my current favorite - tamarindo.
I ended up going with a tostada which was delicious - chicken, refried beans, shredded lettuce, guac, sour cream, and cheese on a crispy corn tortilla. A complete meal for $3.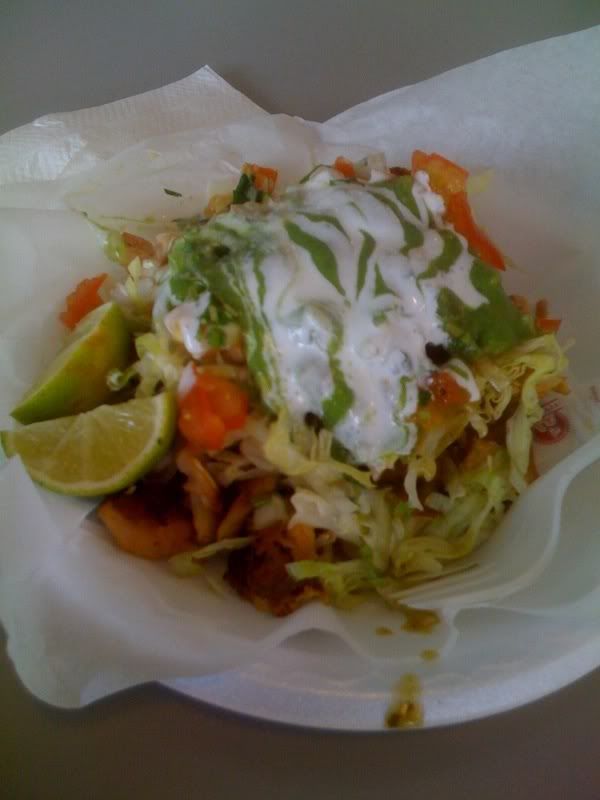 That should have been enough to fill up a typical person. But I usually get hungry at around 3:30, so I also bought some taquitos to eat later.
I think I'm going to eat here tomorrow. Pupusas. Yum.