I suppose I was inspired by this season of So You Think You Can Dance, but when I saw
Goldstar's
advertisement of $30 orchestra tickets to see the American Ballet Theater perform Romeo and Juliet at the Dorothy Chandler Pavilion, I jumped on it. Mr. Insom was out of town that day so I didn't even have to worry about preventing him from sleeping during the performance.
The Dorthy Chandler Pavilion, along with the Mark Taper Forum, Walt Disney Concert Hall, and Ahmanson Theater, comprise the
Los Angeles Music Center
. The Music Center is home to the Los Angeles Philharmonic, Center Theatre Group, Los Angeles Opera, and Los Angeles Master Chorale and provides venues for countless traveling groups and performances.
There's always something good going on down there.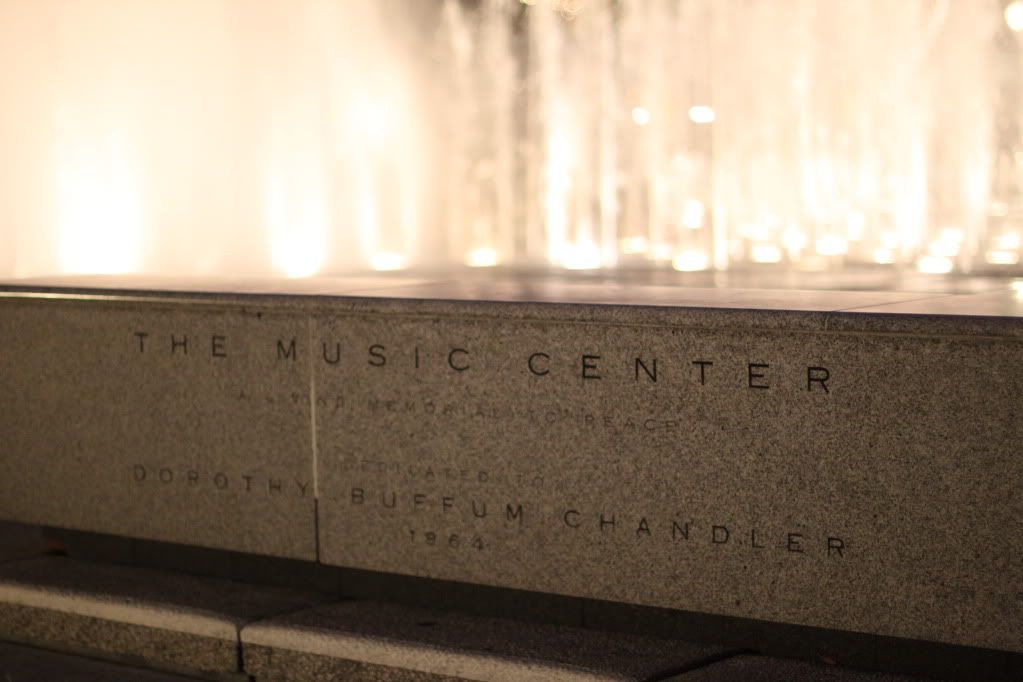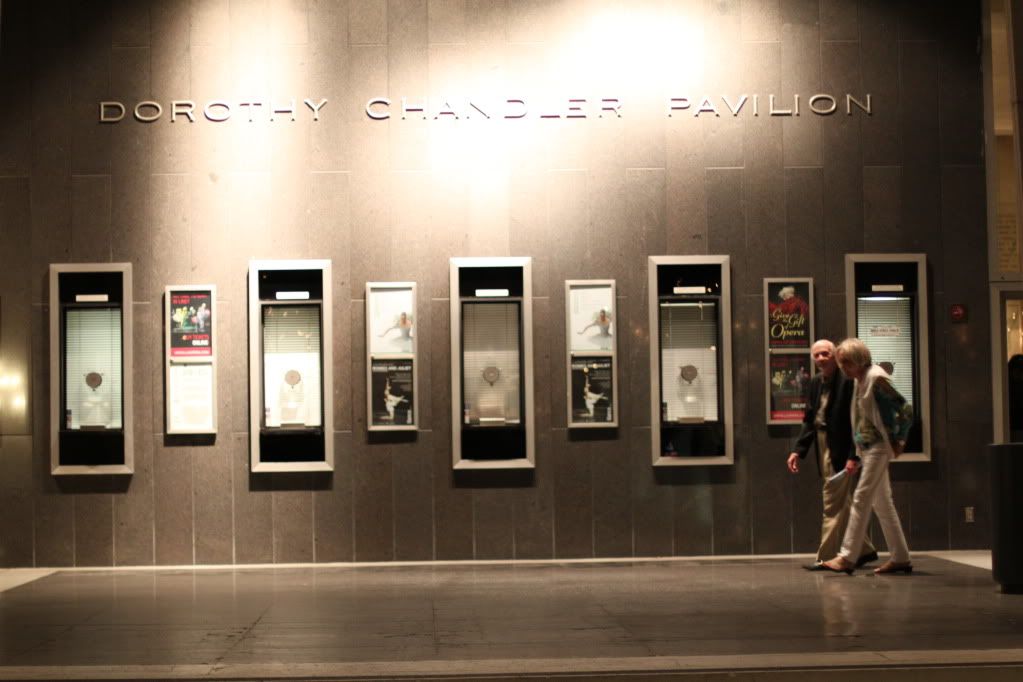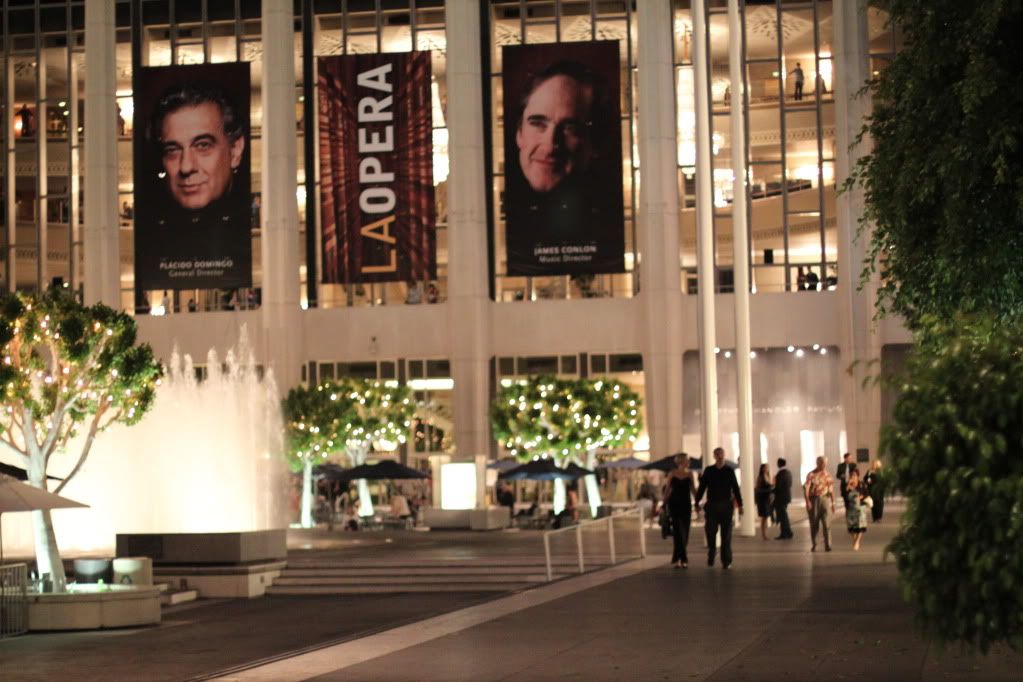 At intermission I took a bunch of pictures of the grounds.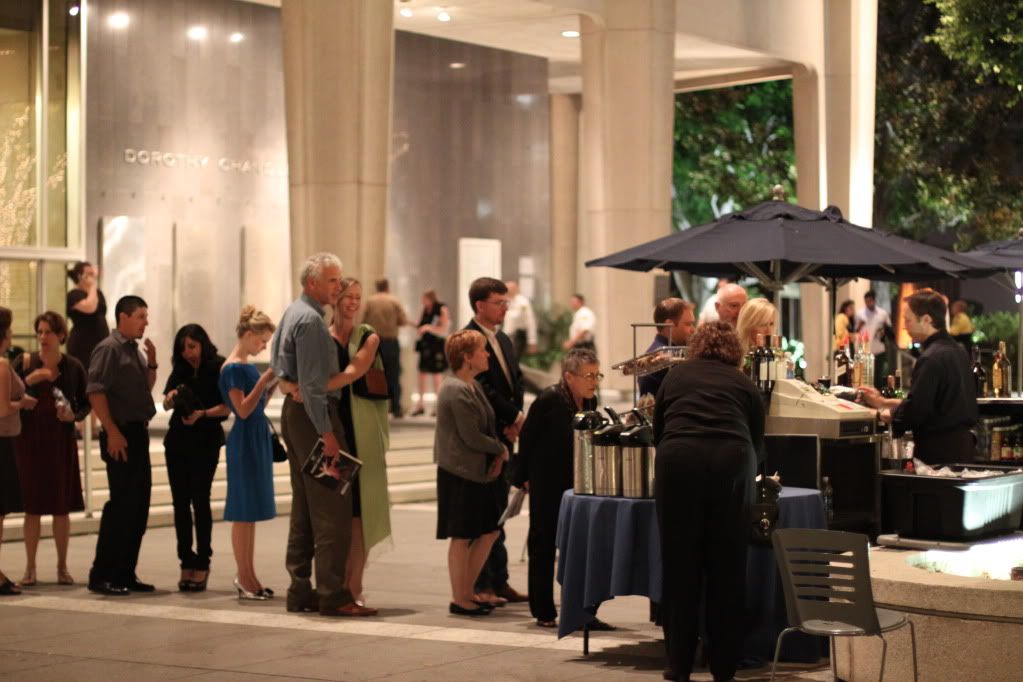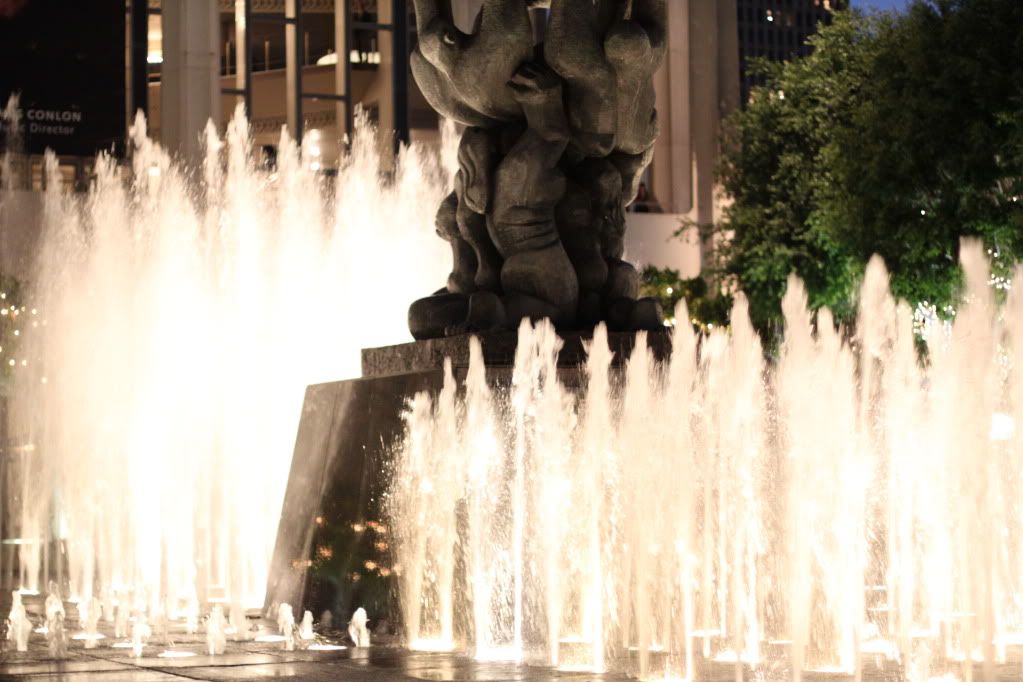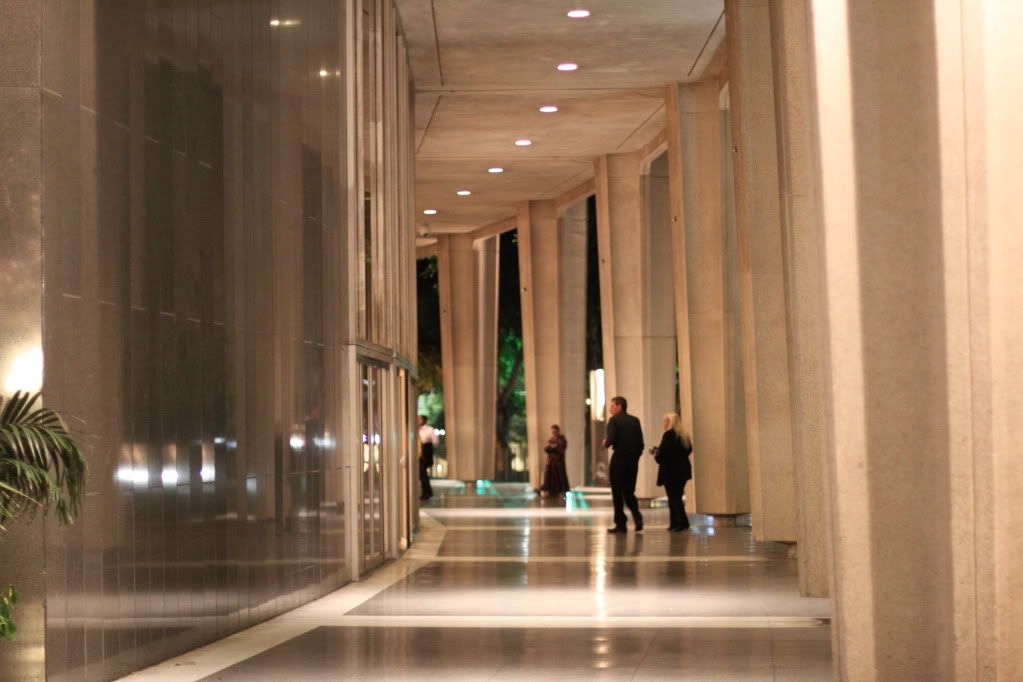 I love Prokofiev's score and although I had seen a previous version of the ballet in Detroit, MI, I hadn't seen the Kenneth MacMillian version. And I hadn't seen the American Ballet Theater perform it. It was magical. I've never been a real fan of ballet, but I loved every second of this performance. Without a doubt there was breathtaking technical execution, but I wasn't expecting the dancers to be such great actors... I truly believed that they were young kids experiencing the exhilarating feelings of first love.
Just to prove my point: here's a high-quality youtube
video
and some stills of the balcony pas de deux - ah, so beautiful.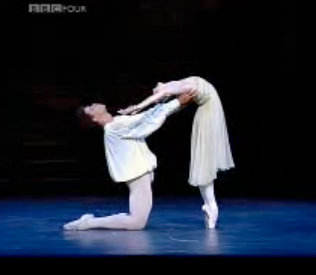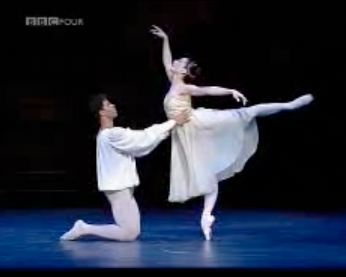 And here's a video of Juliet's death scene. Her final pose on the bed gives me chills.
Cameras were verboten, but I snuck one blurry picture of the wonderful Gillian Murphy taking her last curtain call. Man, watching those youtube videos makes me remember how much I loved this. It was probably the best experience I've had in the past year.