Over the weekend we went to the Farmer's Market for dinner. Mr. Insomniac made a beeline for Loteria (the famous Mexican stand) and I went to Singapore's Banana Leaf, a stand that specializes in cuisine from Singapore, Malaysia, and Indonesia.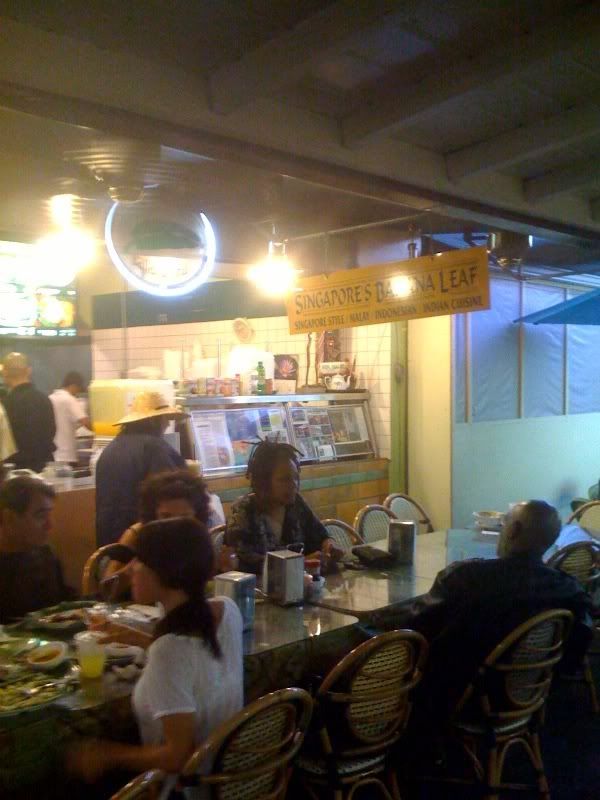 The Farmer's Market is one of my favorite places in Los Angeles. It's great for when you're eating with people who all want something different on their plate. Feel like alligator? Korean barbeque? Fattoush? You can get all of these and more... and you get to eat outside and soak up that wonderful Los Angeles weather.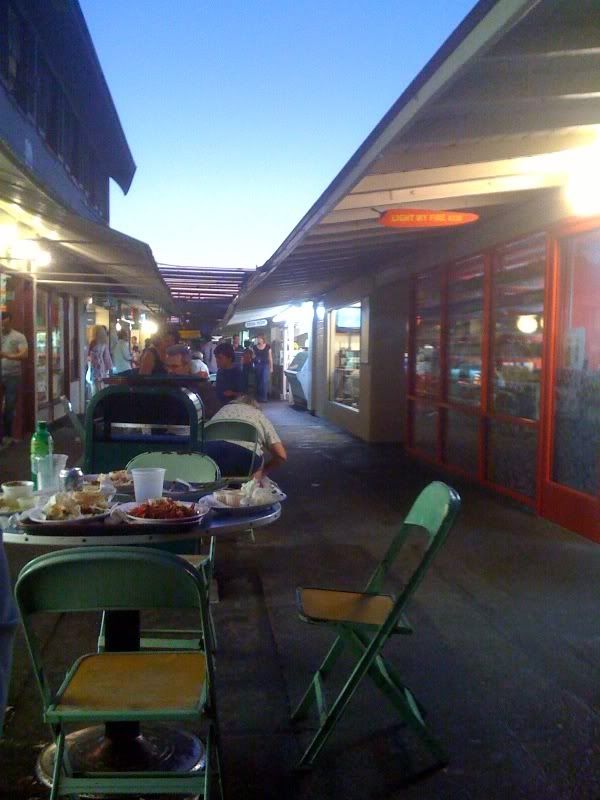 I choose Singapore Banana Leaf because I wanted a simple vegetarian meal. I began with a vegetable samosa which was delightful. The outer shell was flaky, light, and buttery while the filling inside was savory goodness. The accompanying sweet and sour sauce provided just the right amount of zip. I could have eaten three of these babies.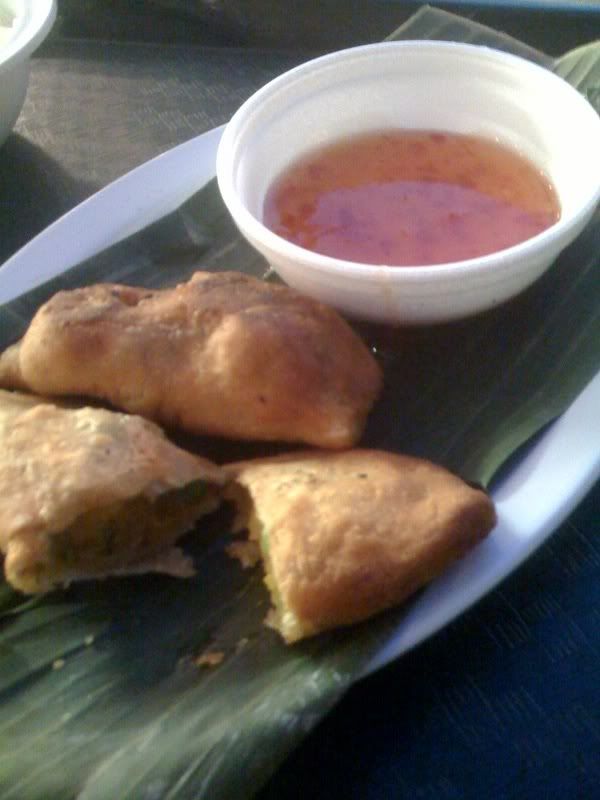 My entree, a vegetable stirfry was delicious as well and consisted of red peppers, carrots, chinese cabbage, and onions in a light curry sauce with just a hint of kick (I order mine mild, wuss that I am)... Very light, but surprisingly satisfying.