Today I went to a rally for folks voting No on Prop 8 in Long Beach, California.  It was a lovely fall day - a gentle breeze from the ocean rustled the palm trees, the sun shone brightly all was well.  The rally was in a local park, across the street from the Pacific Ocean.
and plenty of yard signs...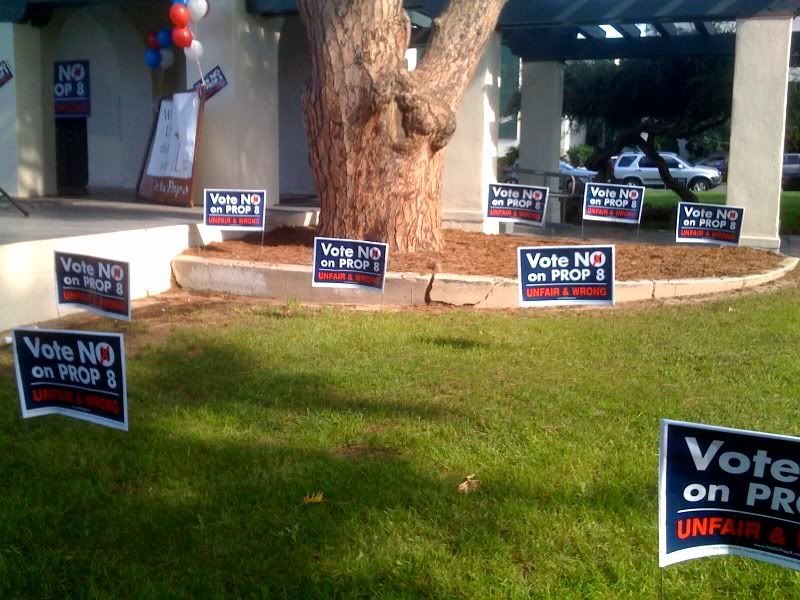 There were several pooches in attendance.  Many like Penelope, a 7 month old Great Dane puppy, were emblazoned with stickers.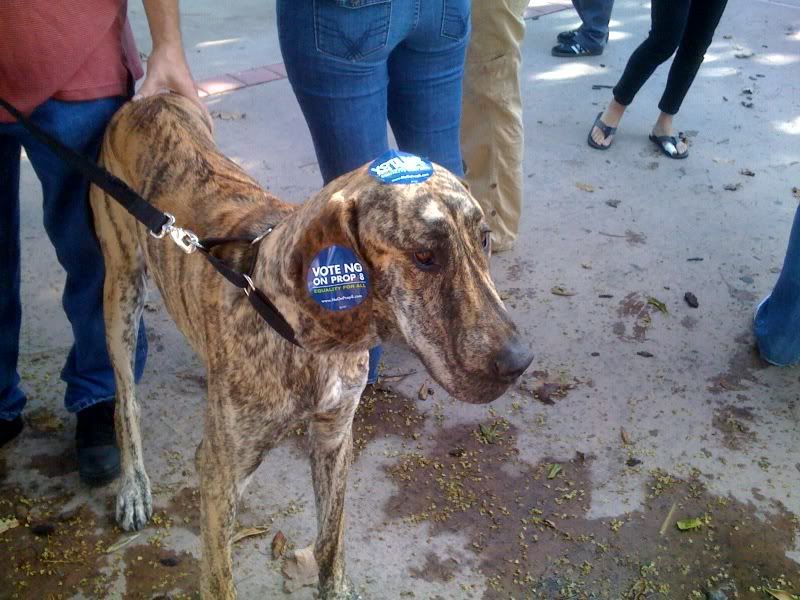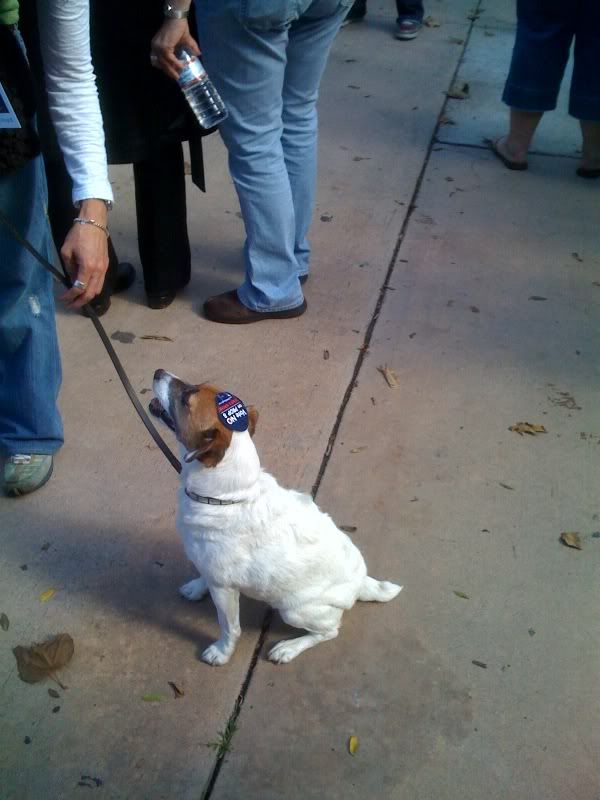 There were lots of supporters, many with home-made signs.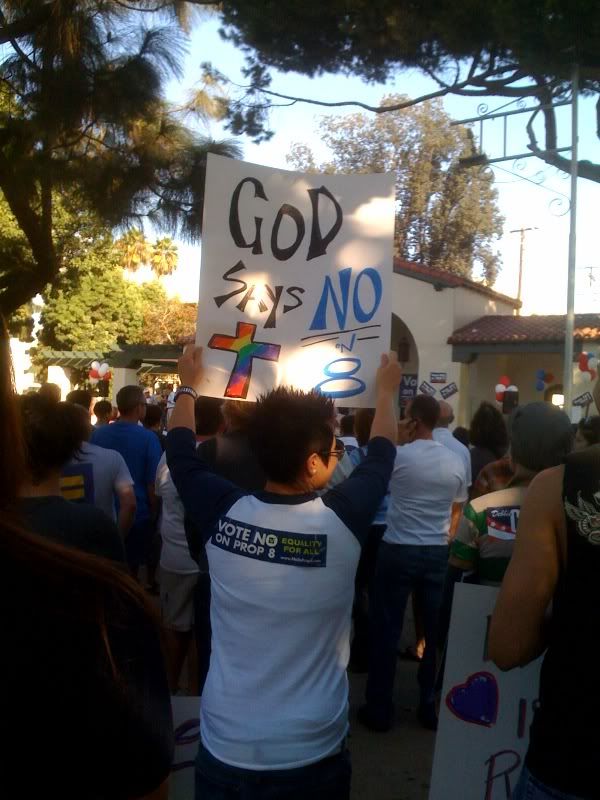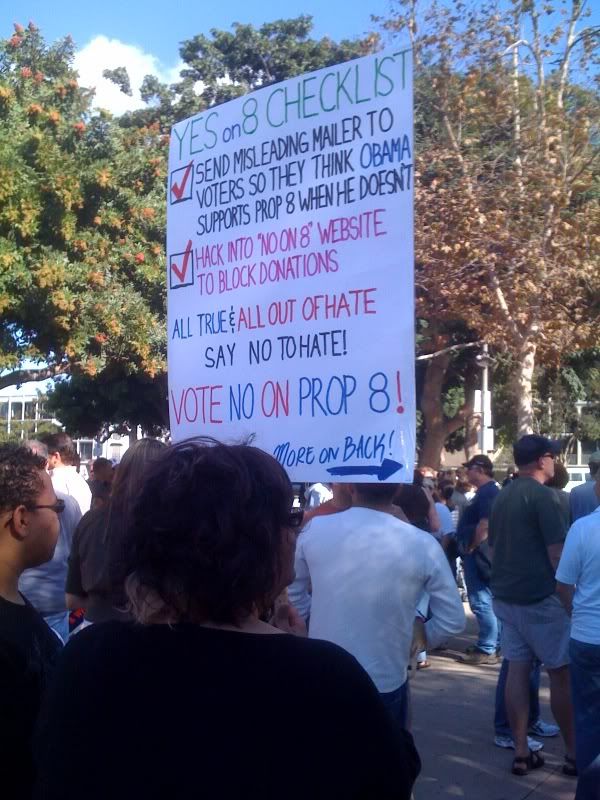 Folks from the No on Prop 8 campaign were there in full force, signing up volunteers for Election Day.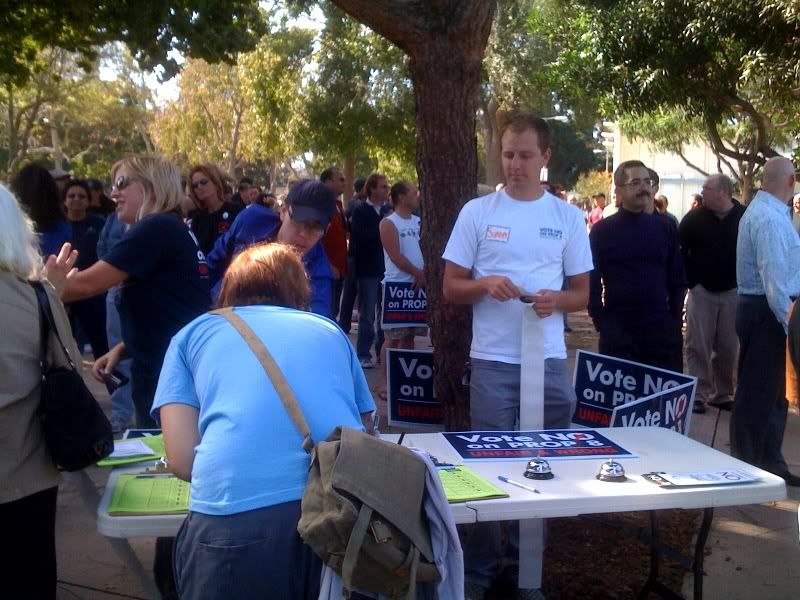 A gentleman sang the "Star Spangled Banner", pausing after the phrase "land of the free" to great applause, and the rally was on!  Guest speakers included the mayor of Long Beach, candidates for Congress, No on Prop 8 campaign staff, religious officials, and more.  It was really inspirational and a great motivator for me.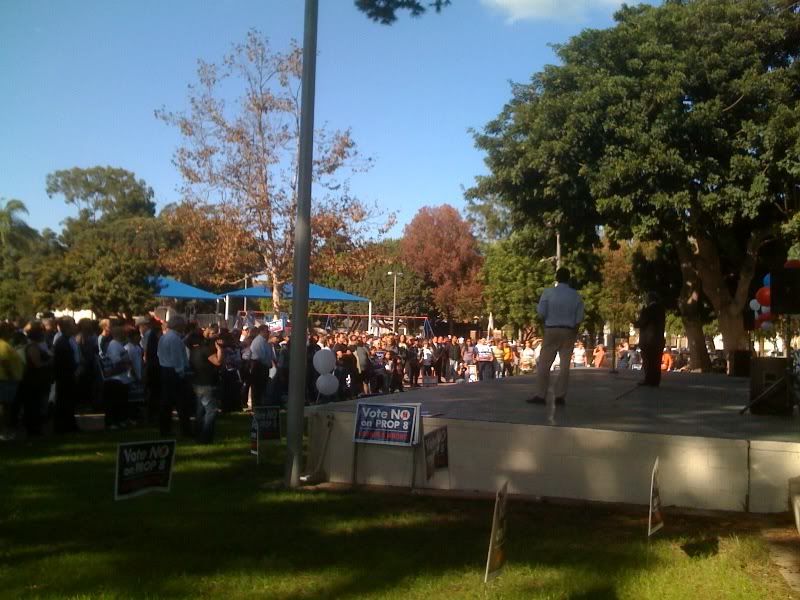 It was nice to see all the couples.  A few wore anniversary buttons that announced how many years that they've been together.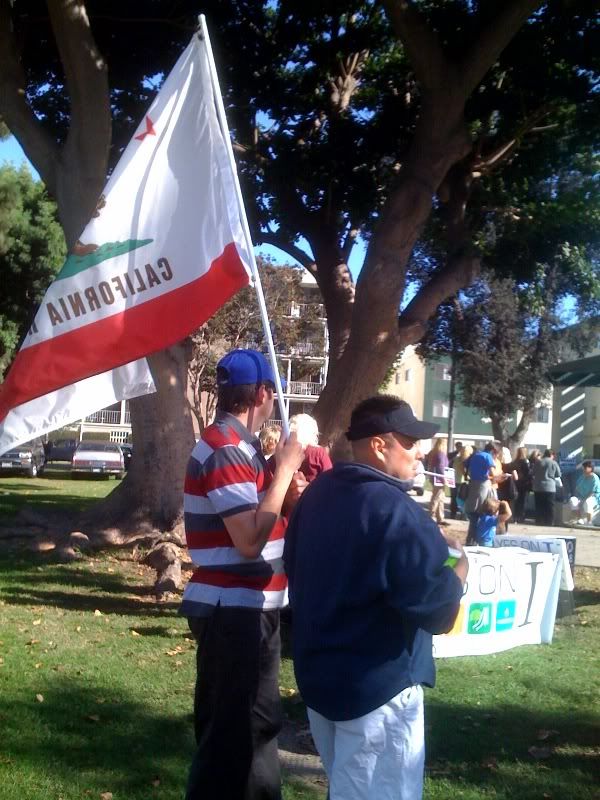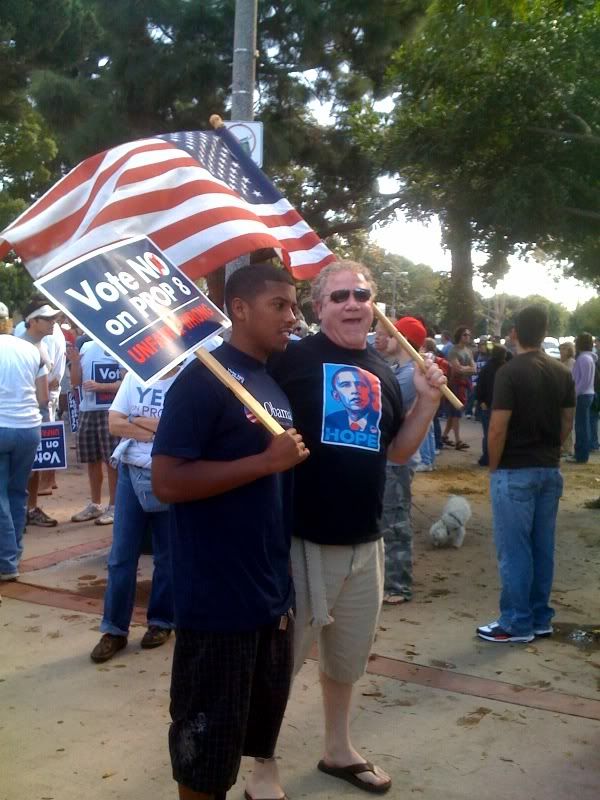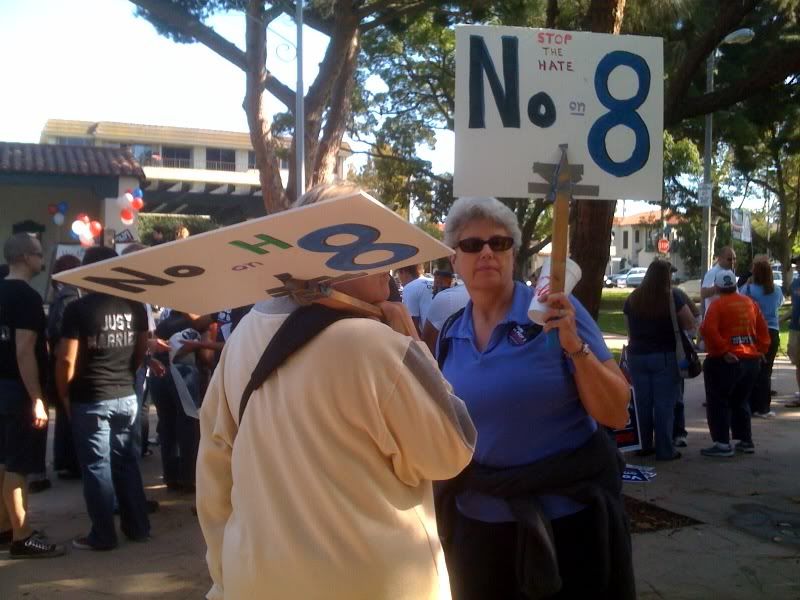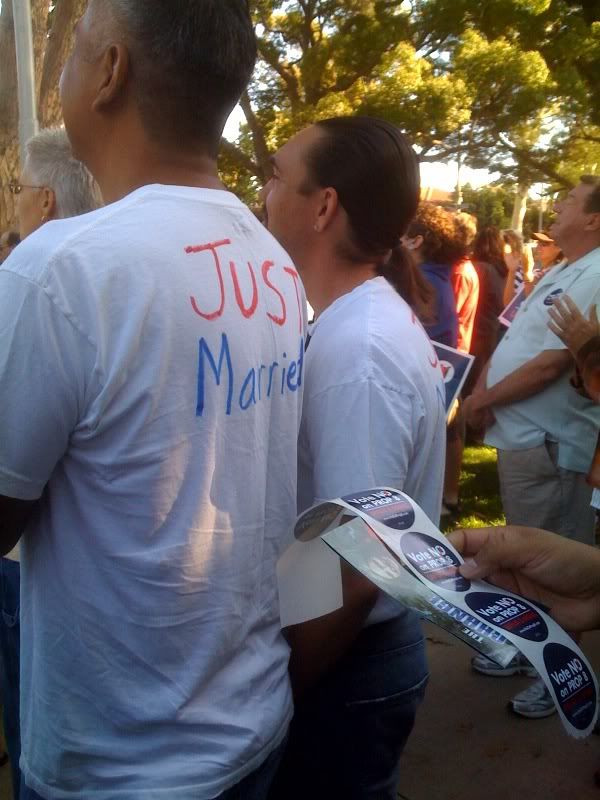 The finale made me tear up...  A couple got married at the end of the rally.  It really brought home what we are fighting for.  Best wishes to the new legally married couple!